Create a free account to unlock this article!
Get Started
Already a subscriber? Log In
Attention Athletes & Coaches!
There are only two more chances to sign up for the virtual 2020 USASF Personal Development and Leadership sessions!
These workshops are your best chance to renew, refresh, and revive yourself and your gym before starting the new season.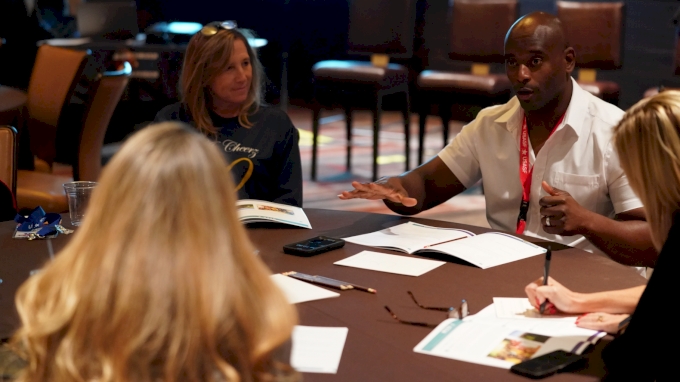 There are only two sessions left this summer, August 1 and August 8, and we promise you don't want to miss out on our chance to join these virtual rooms!
Workshops are only $60 per person!
WHAT IS IMPACT?
Created with the understanding that we are all leaders and lead in different ways, the IMPACT Workshop is designed for All Star professionals, owners, coaches, event producers, choreographers, etc. Through group discussion, interaction, and activities you will learn to identify and expand your natural leadership style. By understanding how you lead, you will create pathways to enhance your ability to influence those you serve in your role as an All Star professional.
WHAT IS BOLT/MARCH?
This leadership workshop is designed to identify and enhance the natural leadership style within YOU! All USASF cheer and dance member athletes who are entering 9th through 12th grades are eligible to attend this exclusive training opportunity throughout the summer and fall of 2020.
BOLT/MARCH workshops activate young cheer and dance leaders to become strong peer role models who put the team first, fully commit to their All Star program and learn to make the choices that lead to accomplishment. Developed and led by alumni of the USASF Mentoring Leaders program, BOLT/MARCH will set young athletes on their path to success.

Not only do participants rave about their BOLT/MARCH experience but completion of the workshop can lead to next-level opportunities such as:
The eligibility to apply to participate as an Athlete Presenter at the Regional Advisory Board meeting in their region the following spring.
The opportunity to serve on the Athlete Advisory Council. This newly formed Athlete Advisory Council is comprised of athletes who completed the USASF Leadership Workshops and are selected through an application process.
Interested in learning more? Visit USASF to log into your USASF member profile to learn more and register!