Create a free account to unlock this article!
Get Started
Already a subscriber? Log In
Small Gym September was a huge hit and YOU chose four incredible programs to be featured on FloCheer this season.
Now it's time to get to know the 2020 Small Gym September Champions! First up is World Class Allstars from Cabot, Arkansas!
Before becoming World Class Allstars, this talented program operated under the name Cheer City United-Cabot, a sister gym to another location in Arkansas.
"We started realizing that we had our own internal brand. We had our own way of operating that brought out a different style of cheerleading," shared Kyle Karnes, All Star Director for WCA. "I was fascinated with the idea of pushing our program towards a style that I had noticed becoming popular in our industry. Little did I know, my two owners had the same ideas. They sat me down one night and explained that we were rebranding. I was thrilled."
"World Class Allstars was born with the idea of creating a place in the state of Arkansas that cultivated this new style of cheerleading while giving our athletes a sense of FAME while representing our name."
In 2018, World Class Allstars' first year under their new name, the program had major success. They started their very first World's team, Fame, who received a bid to The Cheerleading Worlds at their first event of the season.
Fame was the first team from WCA to attend NCA All-Star Nationals and they finished in 4th place in the very competitive Senior XSmall Coed division. Later that season, Fame went on to advance to Semi-Finals at The Cheerleading Worlds 2018.
World Class Allstars Fame - The Cheerleading Worlds 2018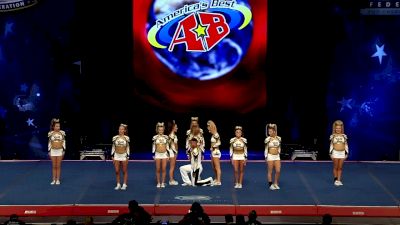 Unlock this video, live events, and more with a subscription!
Get Started
Already a subscriber? Log In
That same year, every team at World Class Allstars went on to compete at The U.S. Finals in Pensacola and every team took home a championship title!
In their second season as World Class Allstars, the Arkansas gym brought their entire program to Dallas to compete at NCA All-Star Nationals. Their Junior Small D2 Level 3 team, VOGUE, went on to win NCA!
"It brought incredible honor to our program and state," shared Karnes.
World Class Allstars is now ready to take on their third season as a program with seven talented teams.
"We combined a lot of athletes to push some new divisions," shared Karnes. "We are very confident in our routines and the execution already so far. As with most programs I'm sure, we don't know exactly what to expect with the season and COVID but we are hopeful to have as normal a season as possible."
"I personally have my hand on each team this year and I'm excited to push towards our goals. You can expect some strong emotional routines packed with fan interaction and passion. I expect anyone watching us compete to always remember the name, World Class Allstars."
2020-2021 World Class Allstars Teams
Shimmer - Half year show team
Gloss - Youth Prep Level 1
Glitz - Junior Level 1
Golden Girls - Junior Level 2
Vogue- Junior Level 3
Lady Luxe - Senior Level 4
Fame- Senior XSmall Coed Level 6
In just a few short years, World Class Allstars became one of the leading all star cheer gyms in the state of Arkansas producing champion athletes on and off the mat. While they are proud to represent as a D2 gym, they don't let their size hold them back from achieving their dreams.
"I think what makes our program special is the culture that our gym family exhibits every day," explained Karnes. "Being a small gym, there can be a stigma that we won't get the attention that the "big name" gyms get. That stigma doesn't exist in our program."
"We all, from Minis to Worlds, understand that we create our own fame. When you walk into our program for the first time you feel a part of something HUGE and we love that for our kids."