2020 Small Gym September: Encore Elite Wildcatz
Meet The Gym: Encore Elite Wildcatz
Meet The Gym: Encore Elite Wildcatz
Now it's time to get to know the 2020 Small Gym September Champions! Next up is Encore Elite Wildcatz from West Chester, Pennsylvania!
Nov 6, 2020
by Leanza Pieroni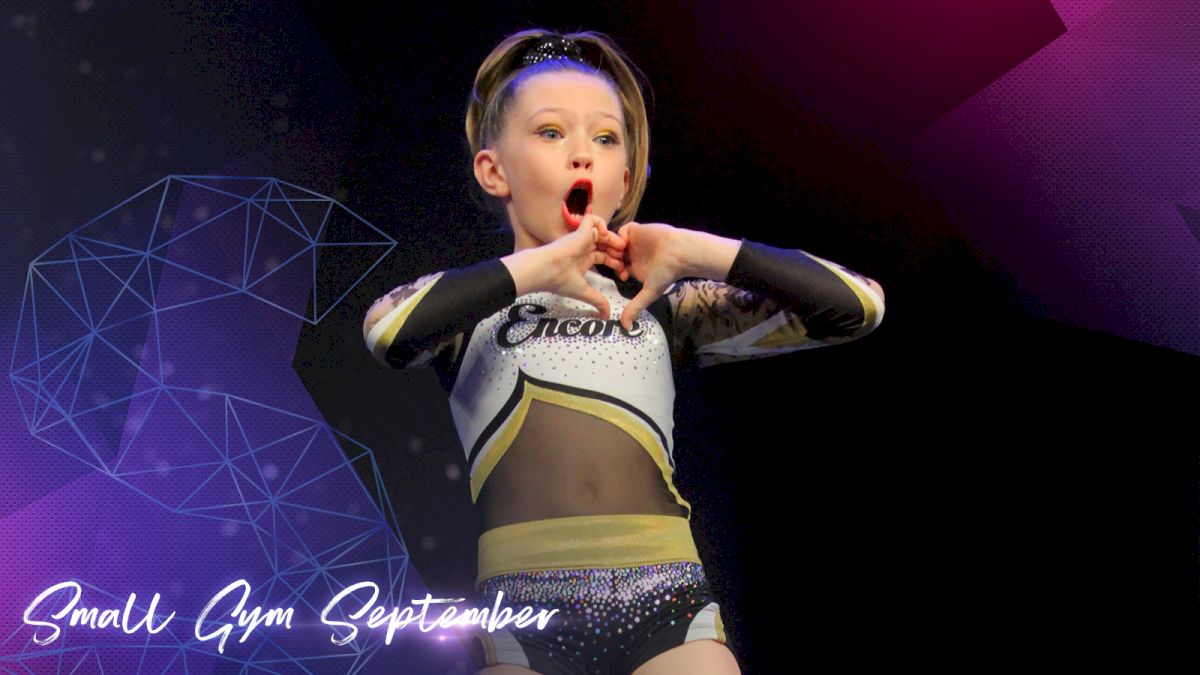 Small Gym September was a huge hit and YOU chose four incredible programs to be featured on FloCheer this season.
Now it's time to get to know the 2020 Small Gym September Champions! Next up is Encore Elite Wildcatz from West Chester, Pennsylvania!
Encore Elite Wildcatz opened its doors in 2011. Owners Robyn Craig and Amanda Cassidy coached together at a local high school for five years. Amanda was once coached by Robyn at the same high school before they started coaching together.
Originally, the plan was to take some time off from coaching but after one year they decided they couldn't stay away and decided to open an All Star gym instead!
The name Encore came from their reprise in coaching!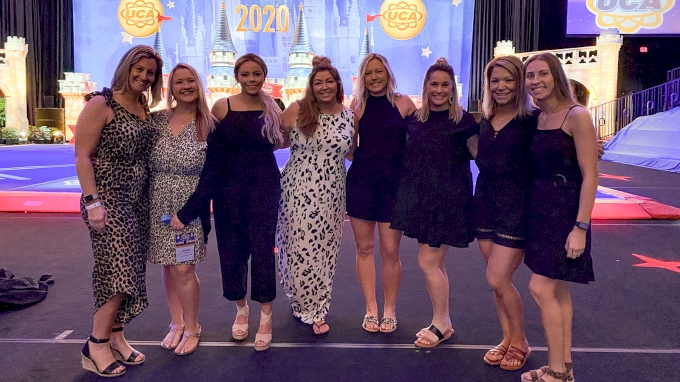 Over the last nine years, Encore Elite has had some major success at the end-of-season championship events.
"We are so proud of our teams for their major championship successes, including our 2019 Junior 5 Restricted team, Fierce 5, who won both the UCA International All Star Championship and The D2 Summit - earning the first ring for our program!"
"We were featured on Varsity TV for our Summit win! We were also featured on Fox 29 News for the win as well as our J2 team placing 3rd in the Wildcard round taking us into Finals," added Craig. "Additionally, we had 3 teams win UCA in 2020 - Youth 3 (Prowl), Junior 2 (Vicious) and Junior 5 (Fierce 5). We've had teams win several national titles at the Battle at the Boardwalk Championship, The Finale, All Star Challenge, Mardi Gras Nationals, & Cheerstarz Nationals."
This season, Encore Elite Wildcatz has nine talented teams that are ready to take on the 2020-2021 season.
2020-2021 Encore Elite Wildcatz
Ferocious - Tiny Exhibition
Pounce - Tiny Prep
Little Leopards - Mini 1
Roar - Youth 2
Force - Junior 1
Savage - Junior 2
Vicious - Junior 3
Fearless 4 - Junior 4
Fierce 5 - Junior 5
Encore Elite Wildcatz believes the family atmosphere inside their gym is what makes their program so special.
"Our athletes and their families support all Encore teams. They wake up early, and stay late to support each other even though they aren't required. We are big on "put down the phone" and cheer, which creates an incredibly energetic environment for when our teams compete."
"We pride ourselves in truly caring about ALL Levels, 1-5," added Craig. "We believe that our lower levels are the foundation of our program, and have had many successes with teams in Levels 1, 2, and 3. Our athletes, parents, and staff genuinely enjoy spending time together."
Encore Elite Wildcatz made history as they were named 2020 Small Gym September Champions and this Pennsylvania program is proud to represent small gyms.
"We love being a Small Gym because ALL of our coaches get to know ALL of our athletes and their families," explained Craig. "Our athletes across teams are friends and support each other. We create "big sister" relationships among our older and younger teams to build community, and the love truly shows across the program."
"THANK YOU to our families and friends for helping us earn this opportunity to participate in Small Gym September. We are so excited to show the cheer world everything we love about Encore Elite Wildcatz!"