Get A First Look At The New Routines From The Stingray Allstars Marrietta
Get A First Look At The New Routines From The Stingray Allstars Marrietta
Watch The Stingray Allstars Gym Jam on November 15th on Varsity TV!
Nov 10, 2020
by Leanza Pieroni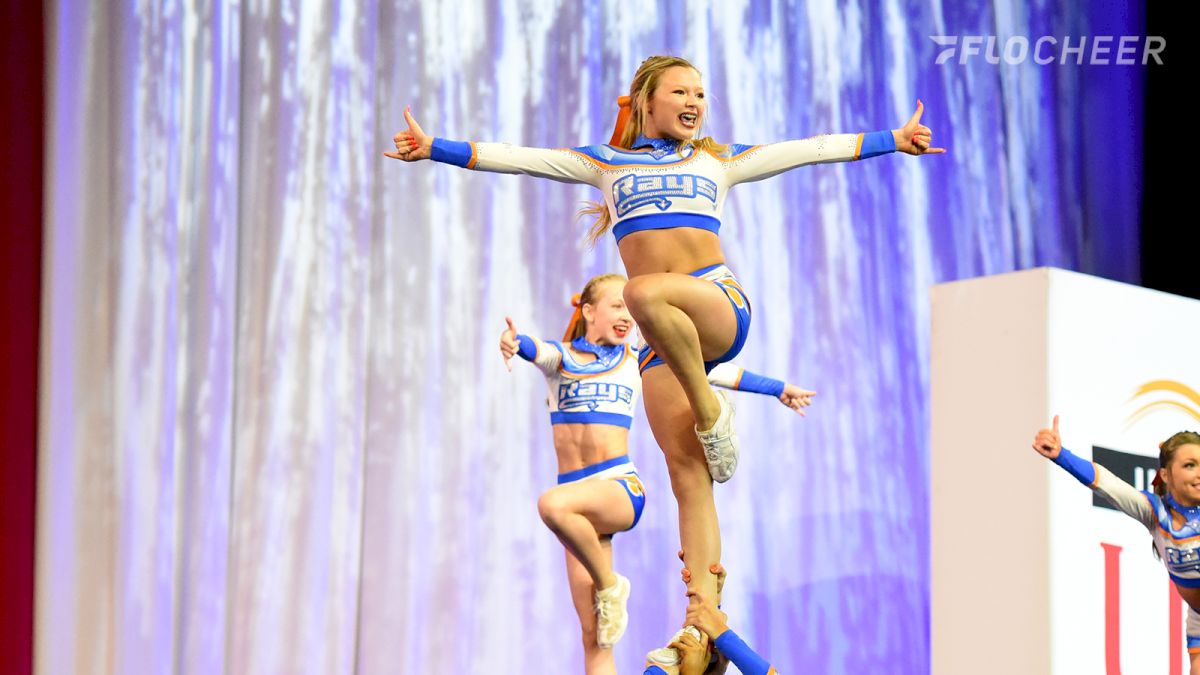 Does Orange have what it takes to win back the Senior Large title in 2021?
What skills will Steel show off in their new elite sequence?
Will Peach come out strong as a front runner in Senior Medium?
How will Cobalt do in their new division?
These are just a few of the questions we hope to get answered this weekend as we tune in LIVE to watch The Stingray Allstars Gym Jam on Varsity TV!
For the first-time ever, watch the @LetsGoRays Gym Jam on #VarsityTV! 𝗥𝗔𝗬𝗦 your hand if you're excited!https://t.co/YOi4XLLKYM

— Varsity All Star (@VarsityAllStar) November 5, 2020
The season kick-off event will take place bright and early Sunday morning at 9:30 AM CT at The Stingray Allstars Marietta gym and FloCheer members will get a front-row seat to all the action.
The Rays now hold 12 gold medals from The Cheerleading Worlds and nearly 30 championship titles from The Summit. From Coconut to Cobalt, we are so excited to see what this powerhouse program will bring to the mat.
Will the 2020-2021 season be full of more memorable routines and championship titles?
Be sure to tune in to Varsity TV on November 15th watch all the incredible teams from The Stingray Allstars Marietta kick start their new season at The Stingray Allstars Gym Jam.
Click HERE to view full coverage and watch The Stingray Allstars Gym Jam LIVE on Varsity TV.