Pride Month Celebration
The Best Thing You Can Do Is Be You: Jeremiah Leija
The Best Thing You Can Do Is Be You: Jeremiah Leija
This June, we are celebrating Pride month on FloCheer by shining a light on the LGBTQ+ community and sharing the stories of icons in the industry.
Jun 28, 2021
by Leanza Pieroni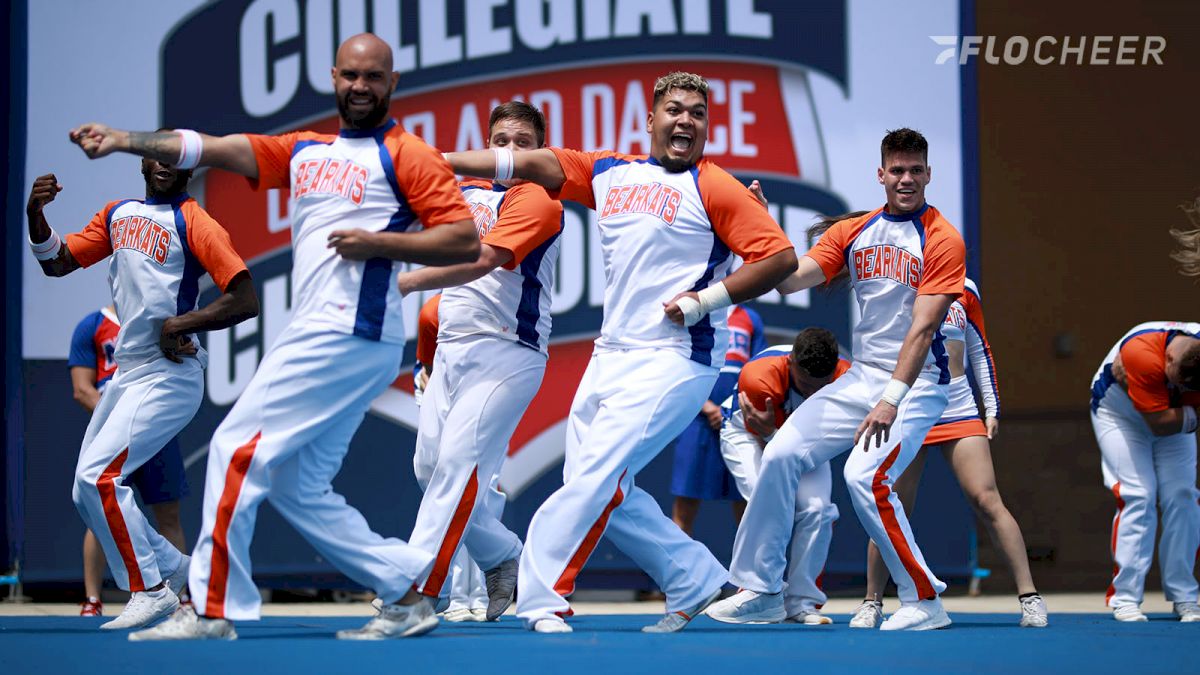 Happy Pride Month!
This June, we are celebrating Pride month on FloCheer by shining a light on the LGBTQ+ community and sharing the stories of icons in the industry including athletes, coaches, and industry professionals.
"Be YOU! The best thing you can do is to be yourself for YOU. Though we may feel like the people around us have the biggest influence on how we live our lives, the only thing that matters is if you are happy with yourself." -- Jeremiah Leija
Jeremiah Leija is a 23-year-old college cheerleader at Sam Houston State University. In high school, Leija found his start in cheerleading because he was looking for an outlet where he could learn new things and truly be himself.
"I was in theatre before and I wanted to be a part of something else I could grow in," shared Leija. "I had always loved watching cheerleading videos and that is what finally made me do it because I wanted to be a part of something like that."
After graduating from Permian High School in Odessa, Texas, Leija started his collegiate cheerleading career at the University of Texas- Permian Basin, then later started cheering at Sam Houston State University. Throughout his college career, Leija has spent his summers teaching camps as a UCA Instructor.
As a member of the LGBTQ+ community, Leija has faced many challenges on the journey to acceptance.
"Being comfortable in your own skin takes time," he explained. "I wasn't always, but by the time I got to be a collegiate cheerleader, I was very comfortable in being myself. Some people are not very appreciative of that and do not like being around others that are comfortable in being who they are and so they tend to distance themselves."
While the community is still working to become a more inclusive place for all athletes, the cheerleading community is truly where Leija has felt the most welcome.
"I would have to say that the cheerleading community has definitely grown into being more accepting of athletes no matter what their background is," he shared. "We have a long way to go but the effort is all you can ask for when people are still trying to learn and be more knowledgeable about the LGBTQ+ community. I could only hope that the industry continues to grow and accept people of all types of backgrounds so that we can be united and only worry about the one thing we are best at doing, cheerleading."
Through life's ups and downs, cheerleading has always been Leija's outlet to be his best self and it's helped him grow into the person that he is today.
"It has taught me how to be a leader, a positive influence, and most importantly, an ambassador for everything that I am a part of," he shared. "I have been able to grow as a person and learn so much more about people that are both alike and different from me. I only hope that when people look up to me, they know that it is completely okay to have your rough days and struggles because those are the things that help build us into the lights that are illuminated to everyone else. I try my hardest to be the best version of myself for those that look up to me because I know some people just need love and kindness in times like today when things seem to be so uncertain and negative."
"Cheerleading has given me some of the best friends that I have right now. They are so accepting and love me for who I am. Without cheerleading, I wouldn't be able to be as comfortable as I am around so many of my best friends in the industry. These people will always love me no matter how dramatic, outgoing, and loud I am. I couldn't be any more thankful for an inclusive sport that has brought me my lifelong best friends."
Do you have any advice to members of the cheerleading community that are wanting to become a better ally for members of the LGBTQ+ community?
"Be a sponge. Soak up all of the knowledge you can from your LGBTQ+ friends so that you know where the line is and how to not cross it. Most people in the LGBTQ+ community are understanding that others aren't knowledgeable on what to say and what not to say but all we can ask is that you are understanding and accepting of people being themselves without judgment."