USASF
Ali Stangle Shares Vision For All Star At USASF National Meeting
Ali Stangle Shares Vision For All Star At USASF National Meeting
For USASF Interim Executive Director Ali Stangle, this weekend was about connection, education, empowerment and growth.
Jul 25, 2021
by Megan Motley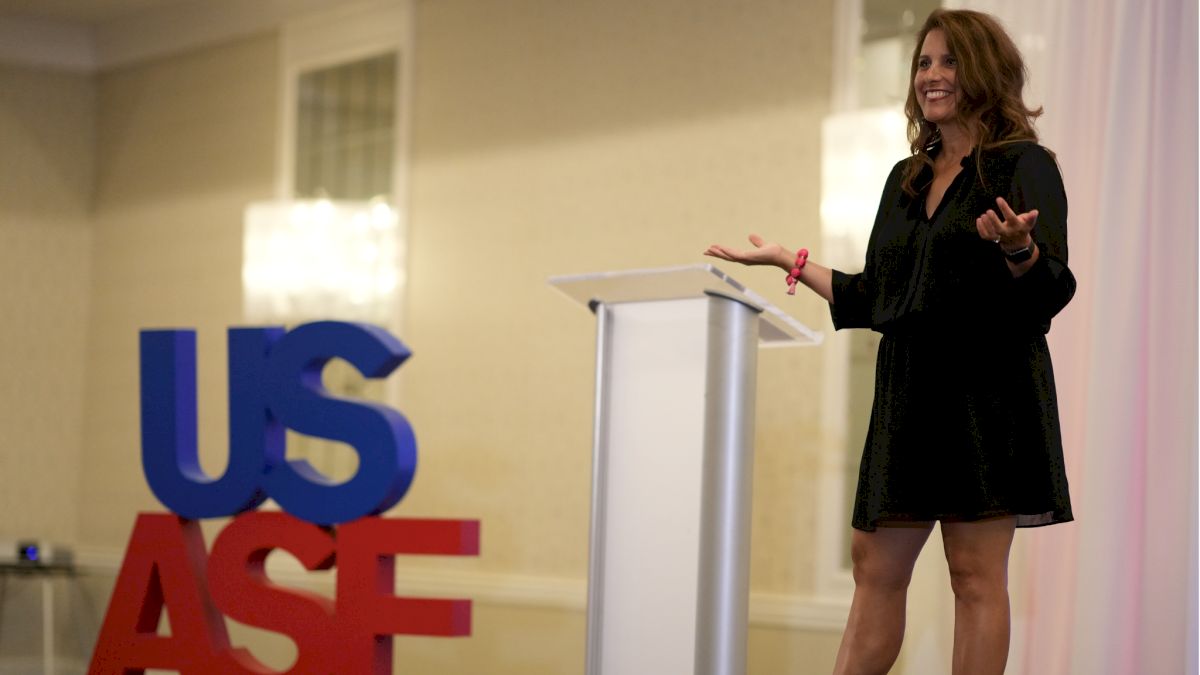 There's no better audience than a room full of cheerleaders and dancers—owners, coaches, athletes, parents, event producers and other industry professionals.
The welcome session started with a round of enthusiastic, interactive games where everyone could get to know a little more about their fellow attendees—from how far they traveled to how one they've been in the industry.
Becky Herrera, CEO of CheerForce and USASF Connection Leader for the West Region, opened with what stood out most was what everyone had in common. Everyone in attendance this weekend came together for personal and professional growth, a desire to gain knowledge, and to collaborate with industry professionals.
One of the things she cherished most about All Star is the sense of community. "The All Star community rallied around me during some of the toughest moments of my life," Herrera said.
Through the loss of a pregnancy, the death of her father, the unexpected hospitalization of her mother, and after CheerForce tragically lost an athlete in a car accident on a Saturday after a competition.
"It didn't matter the logo they wore on their chest, the All Star community has been there for me again and again," Herrera said.
For USASF Interim Executive Director Ali Stangle, this weekend was about connection, education, empowerment, and growth.
"The athletes here today are going to take the foundations that we build and will build upon them to become the industry leaders tomorrow. The best thing we can do for them is provide an example."
"We can and should be asking each other tough questions and have real, honest answers. If we don't like it, we work together to fix it. This is what we have to show them, how to be a part of the solution and show that it can all be done with professionalism. Not for them to benefit competitively, but for them to be proud of the industry they're in," Stangle added.
The vision for the future of All Star starts with being better than yesterday, being better for the athletes, coaches, owners, event producers, affiliates, and doing it all together.
"It's not about being the next Kristen and Victor Rosario, Orson Sykes or Karen Wilson," pointing to each of them in the audience, "it's about learning from everyone here and using that collective knowledge to become the best version of you."
As programs have made their team selections, and are beginning their seasons, Ali left everyone with one reminder.
"The athletes and parents can only pick one All Star dance studio or cheerleading gym, and they choose your program. Those people believe in you and what you're building so prove them right. While those athletes picked your gym, I know that you didn't choose me. But I hope that you can look back to this day and say—I didn't pick her, but I would have."