Women's History Month Celebration
STUNT Advances To Final Stage For NCAA Emerging Sports For Women Status
STUNT Advances To Final Stage For NCAA Emerging Sports For Women Status
USA Cheer has shared another exciting STUNT announcement! STUNT has advanced on to the final stage for NCAA Emerging Sports for Women Status!
Aug 11, 2021
by Leanza Pieroni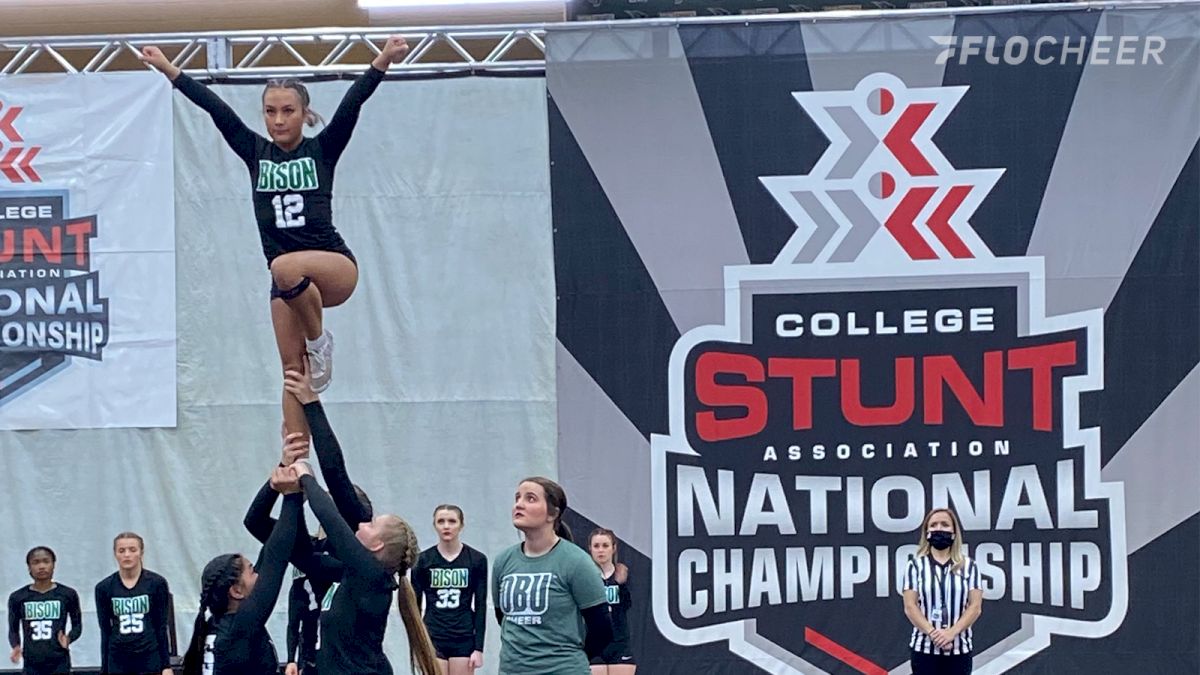 In March of 2020, the STUNT community received news that after 10 years in the making, the NCAA's Committee on Women's Athletics (CWA) had recommended adding STUNT as an NCAA Emerging Sport.
Yesterday, USA Cheer shared another exciting announcement! STUNT has advanced on to the final stage for NCAA Emerging Sports for Women Status!
The NCAA Division II and III Councils will sponsor legislation to add STUNT as an emerging sport for women in their respective divisions. The legislation will be up for a member vote at the January 2022 NCAA convention. The Division I Council is expected to consider similar legislation at their meeting in October 2021.
The NCAA Committee on Women's Athletics is charged with identifying and managing the progress of emerging sports for women. An emerging sport is a women's sport recognized by the NCAA that is intended to help schools provide more athletics opportunities for women and more sport-sponsorship options for the institutions, and also help that sport achieve NCAA championship status.
Click here to read more and to learn about STUNT's journey for NCAA Emerging Sport for Women Status.
NCAA Emerging Sports News! STUNT advances to the final stage with Division II and III! Expanding collegiate female opportunities. Division I Council will review the legislation at their meeting this fall! #STUNTtheSport @ncaa @ncaadii @ncaadiii @usacheer https://t.co/cYtlmuZCa9 pic.twitter.com/o6LLafntpt

— STUNT (@STUNTtheSport) August 10, 2021
---
What Is STUNT?
STUNT, the fastest growing female sport in the country, removes the crowd-leading element and focuses on the technical and athletic components of cheer, including partner stunts, pyramids, basket tosses, group jumps, and tumbling.
In STUNT, teams go head to head performing the same routine. The team that executes the routine the best wins the round and gets the point. If a tie is called during a round, both teams will receive a point.
The fast-paced, high-energy games keep the teams and the crowd on the edge of their seat throughout the full four quarters. No need to wait around for awards to find out how you did; a scoreboard is used to show immediate results during the event.
Within each quarter, the routines progress with difficulty and allow more athletes to participate.
Here is how a match breaks down:
First Quarter - Partner Stunts
Second Quarter – Pyramids & Tosses
Halftime
Third Quarter – Jumps & Tumbling
Fourth Quarter – Team Routine
For more information regarding STUNT, visit STUNTtheSport.org.