Women's History Month Celebration
University Of Kentucky Takes On STUNT!
University Of Kentucky Takes On STUNT!
The University of Kentucky is now the 56th university to take on STUNT in the 2022 season!
Oct 4, 2021
by Millery Ingallina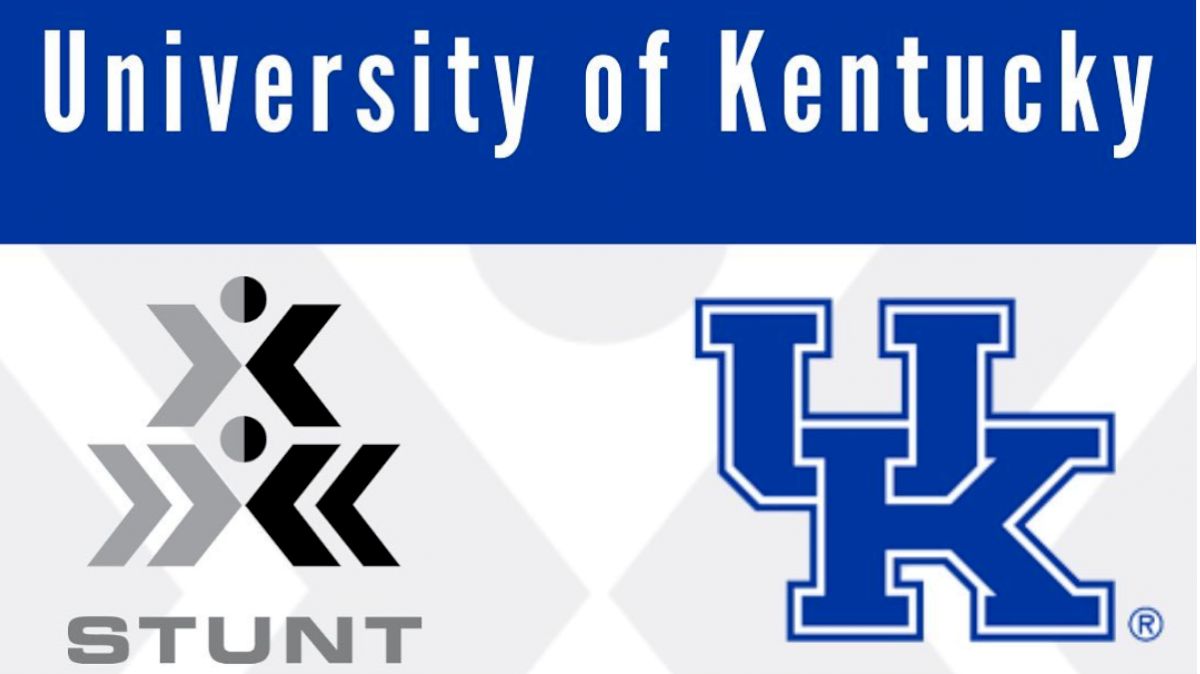 As you may know, STUNT is the fastest-growing female sport in the country. 55 universities are set to be a part of the 2022 season, and now the University of Kentucky is amongst that list, making it 56!
Kentucky already has a club team in place, and many of those members are expected to be a part of the first varsity team. With such a high-caliber program joining the growing sport, we can only expect more additions to come!
"Kentucky is a leader not only in the cheer community but in Athletics, and Academics," said USA Cheer Executive Director Lauri Harris. "Having a DIA program like Kentucky bring STUNT to their institution opens the doors for other similar athletic departments."
More About STUNT
STUNT, the fastest growing female sport in the country, removes the crowd-leading element and focuses on the technical and athletic components of cheer, including partner stunts, pyramids, basket tosses, group jumps, and tumbling. It is built for two teams to go head to head! The team that executes the routine the best wins the round and gets the point. If a tie is called during a round, both teams will receive a point.
The fast-paced, high-energy games keep the teams and the crowd on the edge of their seat throughout the full four quarters. No need to wait around for awards to find out how you did; a scoreboard is used to show immediate results during the event.
Fun Fact: The University of Kentucky has the largest sports lineup in the SEC with 23 varsity teams, including STUNT.
Adding a dominant program like Kentucky to the sport is a huge step for STUNT.
"Kentucky has such a strong tradition of excellence in the cheer community," said Harris. "on the sideline and on the mat. It's validation that STUNT is a great opportunity for females to use their skills from Cheer and STUNT and compete as an NCAA collegiate athlete."
Stay tuned to FloCheer this season for all the updates and action happening with STUNT!