2021 USASF Season Of Service
Learn How You Can Join Us For The 2021 USASF Season Of Service
Learn How You Can Join Us For The 2021 USASF Season Of Service
All athletes are invited to participate in the 2021 USASF Season of Service by implementing a give-back project between October 1st and November 15th.
Oct 11, 2021
by Leanza Pieroni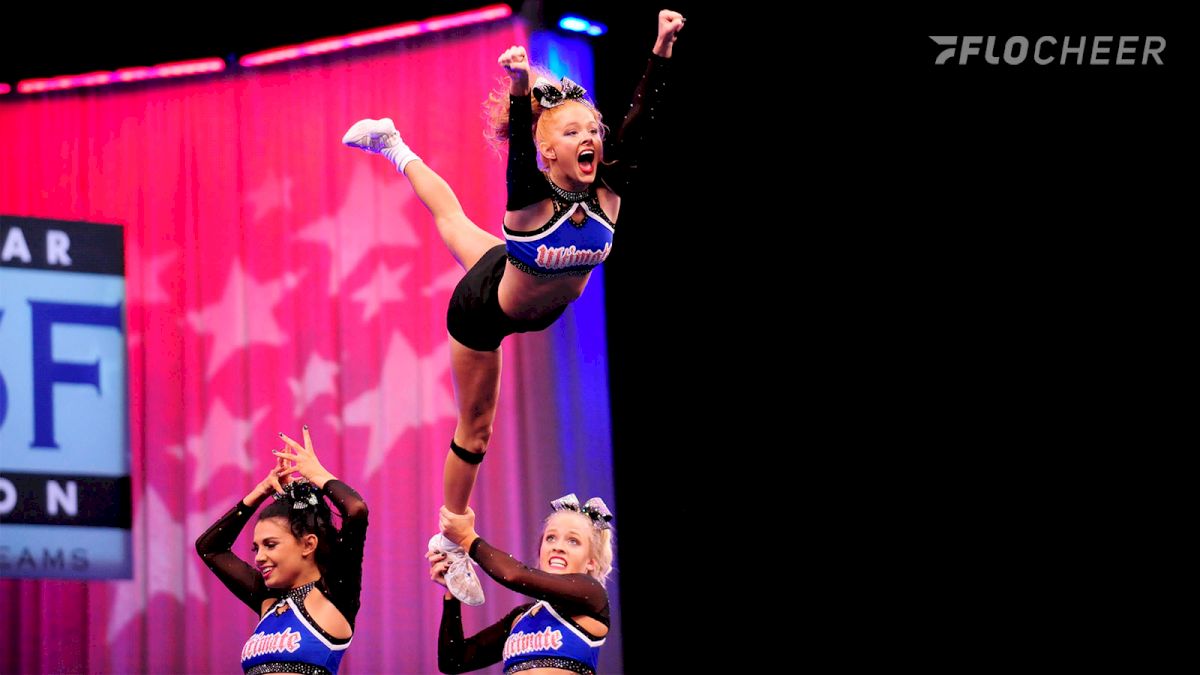 Giving hope and motivating others is something All Star cheer and dance athletes do naturally. Many of you reach out in your communities and go the extra mile to spread kindness — and the USASF wants to celebrate!
To showcase all of the fantastic things #AllStarNation does, the USASF is bringing back the USASF Season of Service.
For the second year in a row, all athletes are invited to participate by implementing a give-back project between October 1st and November 15th.
Participating in the USASF Season of Service is just three easy steps away:
---
Begin thinking about what you want to do for your service project and complete your intent form by November 15th.
Participating athletes will start by picking a project near and dear to your heart. The USASF has several initiatives with resources that might be helpful for you as you're creating and implementing your project. check out the suggestions HERE for some great ideas and keep in mind that if your project falls under any of the USASF initiatives, your mentor will have additional resources ready for you.
PLAN — Look for those in need in your community or brainstorm what inspires you to serve.
SPREAD THE WORD — Take videos and photos and share them using #ThisisAllStar and #AllinforAllStar. Spread the positivity by tagging other programs. Challenge them to give back as well. Notify the local media of your efforts to show your whole community how great All Star is.
3. Share, Share, Share!
Submit the results of your project for selection consideration by November 26th. The top five will be selected to tell their stories with the help of USASF's media partners.
Complete the Season of Service Result Submission Form, providing pictures, media coverage (if applicable), a description, and video that tells the story of your project. Be sure to include the most beneficial parts of your Season of Service project:
How did the community and your team grow closer?

What was the most inspirational part of your project and working together?

How many people benefited from your team's work?
RESULT SUBMISSION FORM — Please do not complete the registration form until the project is completed. The deadline for submission is November 26th.
---
NEW THIS YEAR
MENTORSHIP — This year the USASF has added a mentorship component to help athletes make an even larger impact in their communities. All participants will be connected with a mentor who will assist them with their projects by providing advice and connecting them with resources that can make a great project even greater.
We at FloSports alongside Inside Publications will also be working with participants throughout the Season of Service to help them tell their stories!
RECOGNITION — All participants in the USASF Season of Service will receive a digital badge and certificate as recognition for their participation. The top ten projects will be featured on our website and the top five will have the opportunity to work with FloSports to craft and tell their stories through videos, interviews, and magazine features.
Those selected as top five projects will also receive free registration for USASF Leadership Training or the Athlete Track at the 2022 National Meeting.