2021 USASF Season Of Service
Season Of Service: Stars Vipers Athlete Gives The Gift Of Warmth
Season Of Service: Stars Vipers Athlete Gives The Gift Of Warmth
Cameron Collier from Stars Vipers is giving back to his community by hosting a blanket drive for his USASF Season Of Service give-back project.
Nov 2, 2021
by Leanza Pieroni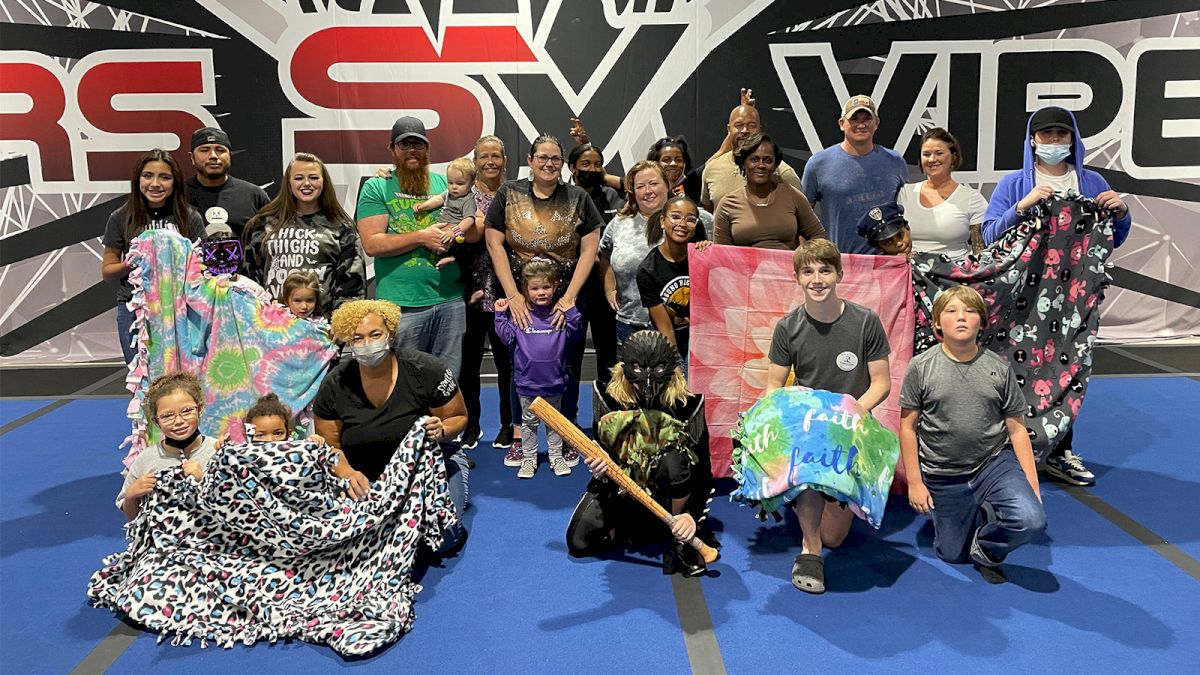 This fall, all star athletes were challenged to reach out in their communities and go the extra mile to spread kindness. For the second year in a row, athletes were invited to participate in the USASF Season of Service by implementing a give-back project between October 1st and November 15th.
Cameron Collier from Schertz, Texas, was one of the first all star athletes to jump at the opportunity and make a difference by giving back to his community.
"It's important to give back to our communities and I want other athletes to know that anyone can contribute to their community in an impactful way no matter how big or how small." - Cameron Collier
Cameron Collier is an athlete and a coach at Stars Vipers. This season he will be taking the mat with Cobras, the gym's L5 Senior Open Coed team. During his time as an all star cheerleader, Collier has been given the opportunity to take on leadership roles both at his gym and with USASF.
"I love sharing my love of all star cheer with the new athletes that come through the doors of our gym," shared Collier. "I am teaching my 4th session of the FUNdamentals program and it is the best part of my week."
Growing up, Collier's mom always made sure that he and his brother knew that no matter how much or how little they had, there was always a way to give back to their community. For birthdays Collier would accept donations to animal shelters, gather food for food banks, or collect items for other local organizations like the Ronald McDonald House and Fisher House.
This year, Cameron Collier is giving back to his Texas community by hosting a Blanket Bash at his gym where athletes and families are invited to come together and create blankets while enjoying each other's company. Athletes have been encouraged to reach out to their own smaller communities for blanket donations. The blankets will be distributed to various organizations throughout the greater San Antonio area.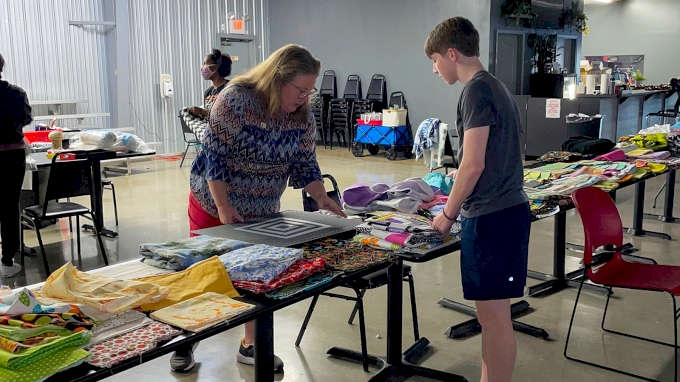 The idea for this USASF Season of Service project came to Collier as he was thinking of small ways he could make a big impact in his community.
When Collier was little, he had a special blanket. The blanket stayed with him for years as he was growing up and was with him for all his major life moments. It reminded him of all his favorite memories and it brought him comfort during hard times.
Collier's goal is to have so many blankets donated that he is able to distribute them not just to children in need, but also to bring comfort and something special to long-term care facilities, women's and children's shelters, Ronald McDonald House, Fisher House, Wounded Warriors, school counselors, etc.
"I think it is important for everyone - not just kids - to have something special that brings them comfort. Who doesn't love a blanket?!"
3 Ways You Can Participate In Cameron's Season Of Service Project
Locally you can drop off newly purchased and/or new handmade blankets from a smoke-free and pet-free home at Stars Vipers in Schertz, Texas.
If you are not local you can send blankets to 17975 I-35 Building C, Schertz TX 78154.
If you would like to contribute financially to purchase blankets and/or supplies for people to make blankets you may do so via Venmo at @CameronCollier05