2022 WSA Birmingham
Take A Look Back At Top Routines From 2022 WSA Birmingham
Take A Look Back At Top Routines From 2022 WSA Birmingham
Take a look back at some of our favorite routines from the weekend at the 2022 WSA Birmingham
Jan 30, 2022
by Leanza Pieroni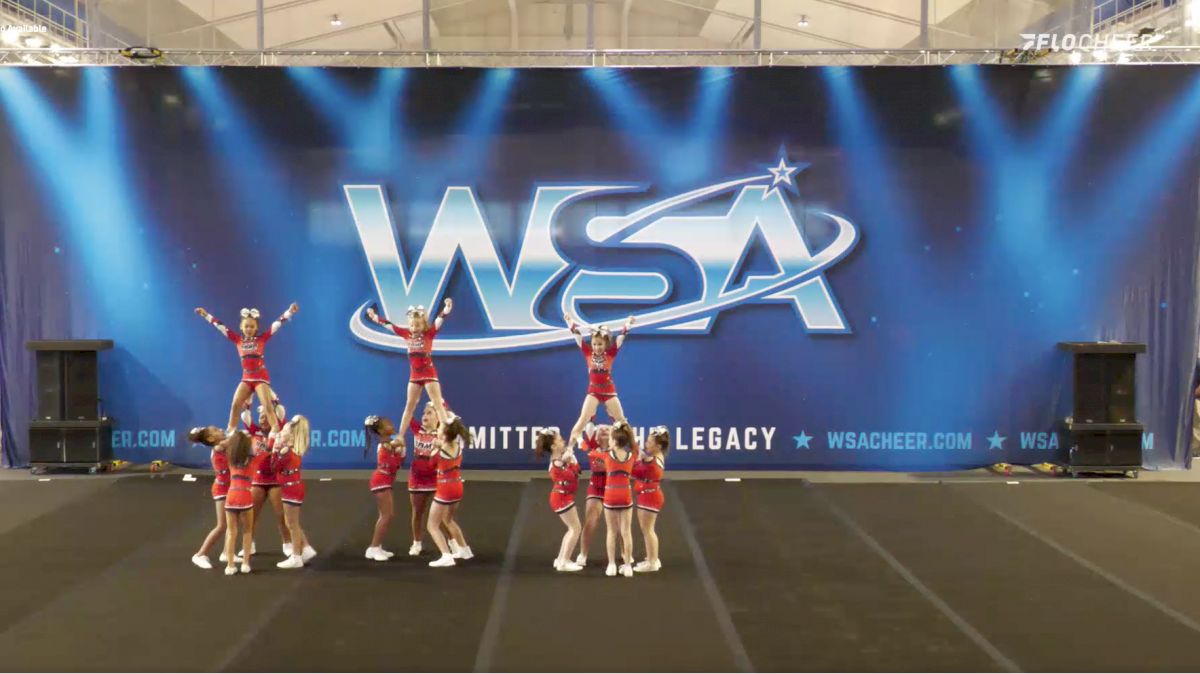 It was a great day for WSA Birmingham at the Hoover Finley Center on January 22, 2022. The Finley Center is a venue that has plenty of parking and easy in and out access for teams and spectators. The WSA's one-day production stood out with their new backdrops and banners for the winners.
This event had 70 teams in attendance and was well organized and on time throughout the day. There were lots of exciting routines from gyms all across the state of Alabama as well as one gym that traveled from South Carolina.
The day started off with dance teams from Carolina Xtreme who wowed the audience with fun and innovative routines.
The dance team that stole the show was the Carolina Xtreme Tiny Stars Non Club Dance Novice routine! Talk about cuteness overload! Their routine was "Toy Story" themed and each dancer was dressed in a costume from Toy Story including a little boy who was dressed as Buzz Lightyear. This routine made everyone stop and watch not only because they were so cute, but because the creativity of the routine was awesome!
The D2 gyms showed out and showed up at this event. There are some up-and-coming gyms that really performed well and will be on the "watch list" for this season. Sand Mountain Cheer is only in their second season and their teams looked great! Watch out for them as they take the mat at their next few competitions.
Sand Mountain Cheer - Mini Matterhorns
L1 Mini - D2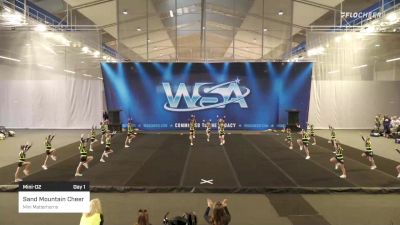 Unlock this video, live events, and more with a subscription!
Get Started
Already a subscriber? Log In
Magic City All Stars is another D2 gym that continues to get better every year. The teams from Cheaha Cheer and Tumble are looking very good early in this season. Their routines are so fun to watch and their routines have the difficulty to score really well.
The D1 gyms put amazing performances out on the mat. ACE of Birmingham Cherokees Youth Prep 1.1 was clean and creative. That routine was solid and we predict they will continue to do well the rest of the year.
Bama All Starz is in their 25th season and this year they are under new ownership. They came out on the WSA floor to debut their new Varsity uniforms. They looked red hot in their new RED unis! Bama All Starz Purple and Cobalt Diamondz rocked the floor with their routines.
Congratulations to all the teams who received bids to THE ONE Championship! The High Point Winners of each level received Full Paid Bids to THE ONE!
Written By: Daniele Blackburn
---
This year, FloCheer has partnered with the Worldwide Spirit Association to stream all the action and bring you full coverage from 10 exciting WSA events and the second event of the season takes place this weekend in Mobile, Alabama!
Tune in to FloCheer on January 30th to watch all star teams shine on stage at the 2022 WSA Mobile! In the exciting one-day event, teams will be competing for bids to The One Cheer & Dance Finals, a unique, end-of-season event offered to cheer and dance teams.
---