2022 College STUNT Nationals
A Look Back At Day 2 Of The 2022 College STUNT National Championship
A Look Back At Day 2 Of The 2022 College STUNT National Championship
Check out these top moments and score updates from Day 2 of the 2022 College STUNT National Championship in San Antonio, Texas.
Apr 24, 2022
by Jaeclinn Hall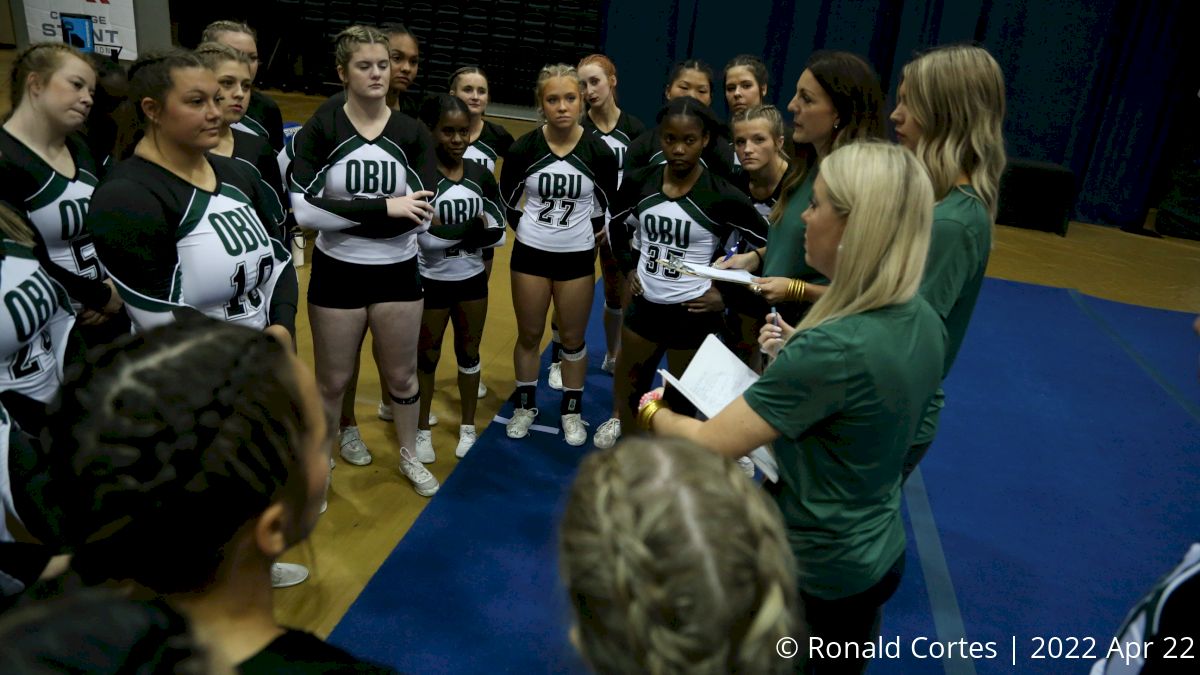 Day 2 of the 2022 College STUNT National Championship tournament is underway in San Antonio, Texas, and the competition has been as competitive as ever. Teams really stepped up this weekend and we can't wait to see what they bring to the championship games this afternoon!
Incase you missed it, here's a recap of what went down on Day 2 of the 2022 College STUNT National Championship.
The first match-up of the day Dallas Baptist fell short to Concordia in Varsity Game #4 with a final score of 17-2. Concordia went on to go against Maryville making it a one- point game which had Maryville moving on to the next round in the tournament after scoring 11-10.
The Panthers from Davenport went on to go against the Wildcats from the University of Kentucky finishing out Game #8 with a score of 12-8. This sent the Panthers to go against Maryville. Maryville went up against Davenport but suffered a 20-1 lose.
California Baptist played their first game of the tournament against Maryville sending them to the lower bracket with a final score of 21-1.
OBU also had an impressive game against Davenport in Game #6 advancing on with a final score of 15-5. The Bisons then played an intense game against the Lancers in Varsity Game #9 making it the battle of the Baptist. Both teams were strong though the Lancers defeated the Bison's 19-2.
Maryville went against the Panthers from Davenport in the last game of Day 2 and suffered a 20-1 loss.
On the CLUB side of things Michigan State went against Texas Tech in Game #3. Michigan State beat the Red Raiders 14-6.
Oklahoma State and Cal Poly had the most intense game we have seen yet! Cal Poly trailed Oklahoma State by 6 going into the 4th quarter and ended up tying the game sending these two programs into overtime. Cal Poly ended up winning in overtime and will be going against the winner of CLUB Game #5.
To make sure you aren't missing the Championship games tune in LIVE on FloCheer to see who will become your 2022 College STUNT Varsity and CLUB National Champions!
---