2022 College STUNT Nationals
Oklahoma State Is Your 2022 STUNT CLUB National Champions
Oklahoma State Is Your 2022 STUNT CLUB National Champions
Watch as Oklahoma State takes home the 2022 STUNT CLUB National Championship against Cal Poly!
Apr 24, 2022
by Jaeclinn Hall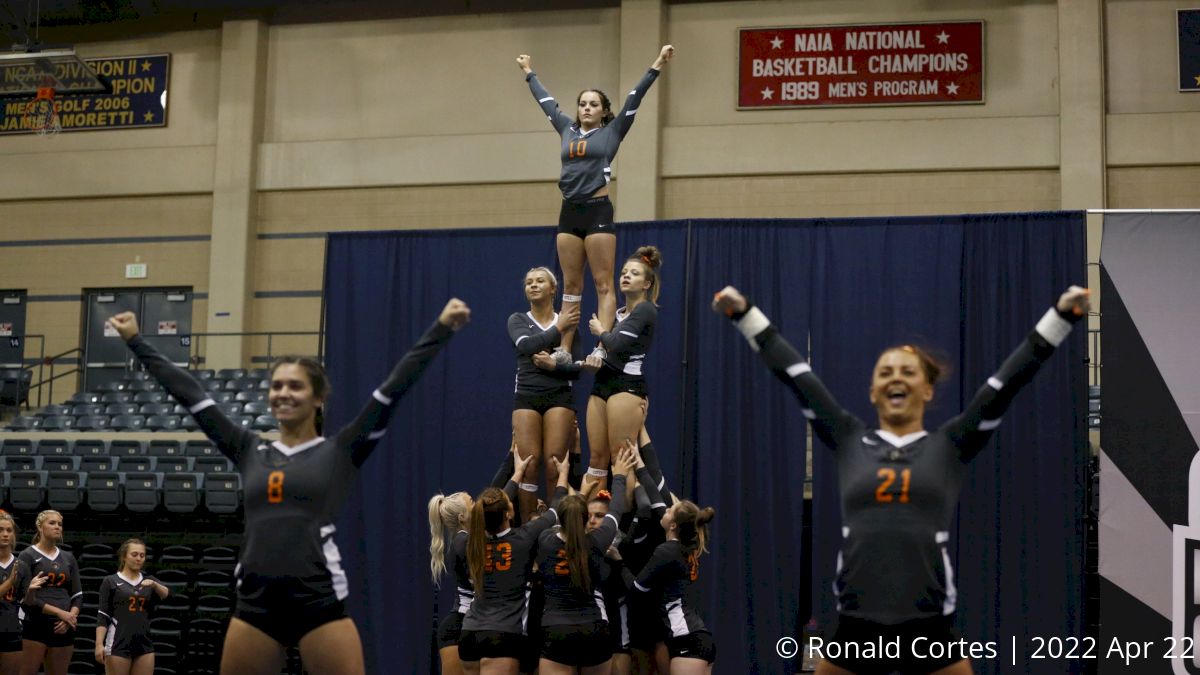 The 2022 STUNT CLUB Championship took place at 2 PM CT in San Antonio, Texas, with another strong matchup between Oklahoma State and Cal Poly. Yesterday's game between these two programs ended in overtime and a win from Cal Poly.
In the first quarter, Cal Poly gained the first three points of round one dominating in partner stunts making the score 3-1.
As teams went into the second quarter Cal Poly took the first point yet again, this program tends to stick with Routines 1-4 where they know they can execute clean and solid skills while Oklahoma State likes to push the difficulty with Routines 5-8. Oklahoma State and Cal Poly tied for the second point while the Cowboys took the third point of round three with routine 8. In the final round of the second, Cal Poly takes the point going into the half with a 3-point lead against Oklahoma State 6-3.
The third quarter is all about tumbling and jumps and judges are looking for synchronization and flexibility in jumps as well as perfectly executed tumbling with legs together and stick and stand landings. The Cowboys won the first two rounds and the last to finish the third quarter 7-6.
At the start of the last quarter, the Cowboys knew what needed to be done for them to be able to get the points they needed They had possession at the start and chose Routine 7 looking to gain the lead and pull ahead 9-8. Going into round two, the Mustangs forfeit partner stunt though continued on in tumbling, jumps, pyramids and tosses. Oklahoma State took all three points and continued on with Routine 1 for the last round ending the CLUB Championship game 13-11.
Both of these programs have a strong passion for the sport of STUNT and have been a huge reason why this sport is growing. This game was neck and neck all the way through but there can only be one winner and the Cowboys from Oklahoma State are your 2022 STUNT CLUB National Champions!
WATCH: Oklahoma State vs. Cal Poly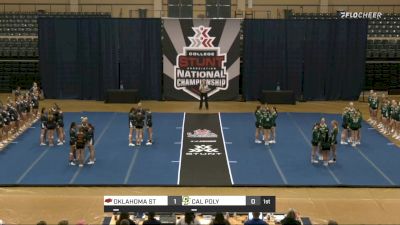 Unlock this video, live events, and more with a subscription!
Get Started
Already a subscriber? Log In
---