2022 The Dance Worlds
Pittsburgh Pride Turns Silver Into Gold In Senior Small Hip Hop
Pittsburgh Pride Turns Silver Into Gold In Senior Small Hip Hop
The Senior Small Hip Hop division made way for a new champion at The Dance Worlds 2022.
Apr 25, 2022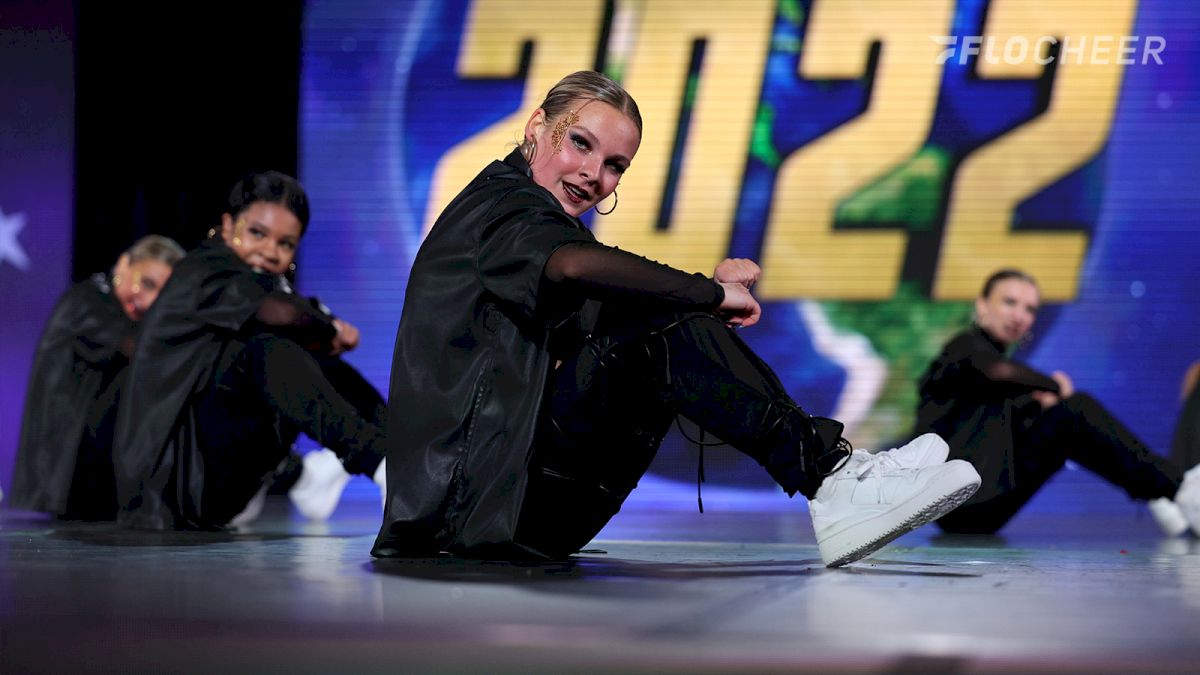 The lights came on, the music began, and the show they had all dreamed about came to life. The other competitors had done their best to challenge for the gold, but you could see it in their eyes: The Pittsburgh Pride All Stars were not going to let this one slip away.
The city of Pittsburgh has been delivering World Champions and medalists for many years, but in 2021, Pittsburgh Pride had come up just short of the top spot. This time around, there was zero doubt as team Ambush was able to conquer the division all the way from Semi-Finals to the golden moment.
Ambush put the other teams on notice right away with some electric tumbling skills that revved the entire ballroom up with a fiery roar from the crowd. They moved from section to section with seamless transitions and great levels with exceptional floor work. They had it all, from speedy exciting moments to slower moments that brought the drama. The entire effort can be summed up in two words: fierce femininity.
They showed the very best of what the ladies can do, and they grabbed the gold to bring back to Pittsburgh.
Pittsburgh Pride All Stars - Ambush

Unlock this video, live events, and more with a subscription! Get Started

Already a subscriber? Log In
Footnotes Fusion Alliance brought the house down with an incredible performance to snatch the silver. These ladies brought the swag, and you could tell that they were in their own zone as they served it up. They hit hard but were able to weave in moments of fun on the lighter side of Hip Hop. There were a few moments of individual highlight choreography that made the crowd go absolutely wild, and had us all throwing snaps in the air. They were incredible and demanded their spot on the podium with every ounce of their performance.
Footnotes Fusion - Alliance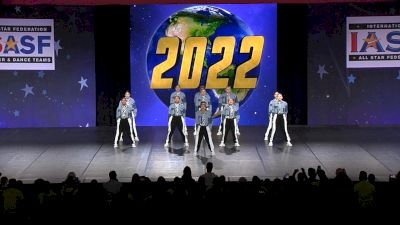 Unlock this video, live events, and more with a subscription!
Get Started
Already a subscriber? Log In
Moving up to a podium finish was the iconic Legendary Athletics. Senior Elite made their intentions clear straight out the gate with a triumphant declaration "You gon' have to deal with us". They demonstrated a plethora of challenging lifts and formation work as they moved all over the stage with a swagger all their own. At times, they were stomping the stage so hard that it looked like they might just stomp a hole straight through. These ladies were some absolute baddies, and they battled back from Semi-Finals to take home the bronze medal.
Legendary Athletics - Senior Elite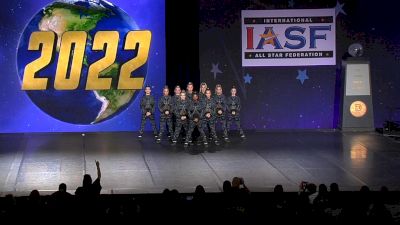 Unlock this video, live events, and more with a subscription!
Get Started
Already a subscriber? Log In
There remaining finalists all put up an immense fight, and they did not make it easy for anyone to pass them. Finishing in fourth place, Ultimate Dance & Cheer - Who Gone Stop Us had an incredible variety of paces and styles that set them apart from any other performance.
Imperial Athletics Stellar used their experience as the defending champions to secure a top 5 finish with a strong lyrical Hip Hop style. Velocity Dance Swag came in sixth giving off very "Femme Fatale" vibes with very quick and sharp-paced performance. Maryland Dance Energy Voltage gave us both Clark Kent and Superman (or maybe Claire Kent and Superwoman) in a dual personality routine that was really fun to get into. The Dance Lab rounded out the field of Finalists with a tough girl routine complete with a fun costume change and some slo-mo moments that were eye-catching.
Another Dance Worlds gold medal is heading home to Pittsburgh, and this time it's with Pittsburgh Pride All Stars. Ambush laid down the gauntlet in both their Semi-Finals and their Finals routines, and they were not to be denied. They were able to get to the top and manage the pressure to stay there the whole way through. They didn't ask, they simply took what they wanted and deserved.
So, from all of us, enjoy your World Champion reign, Pittsburgh Pride All Stars Ambush!
Written by: Thomas Parrott
---