Welcome to the official live streaming home of The Cheerleading Worlds. Click 'Read More' below to find the very best coverage of the competition including a live stream, the order of competition, results, photos, articles, news, and more!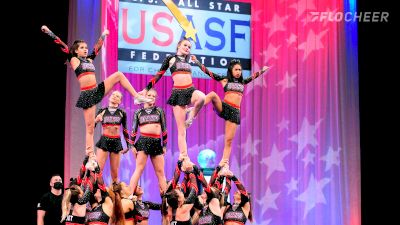 A Team That Belongs: Idaho Cheer Jet
May 20, 2021
Idaho Cheer attended The Cheerleading Worlds 2021 for the first time in program history and the gym's L6 Senior Open team, Jet, proved they belonged at the championship and earned a spot in Finals.
FloCheer caught up with Idaho Cheer after Finals to get to know more about their team and their journey to Worlds.