Angel Rice To Cheer On Stingray Steel With Her Brother Jaden Rice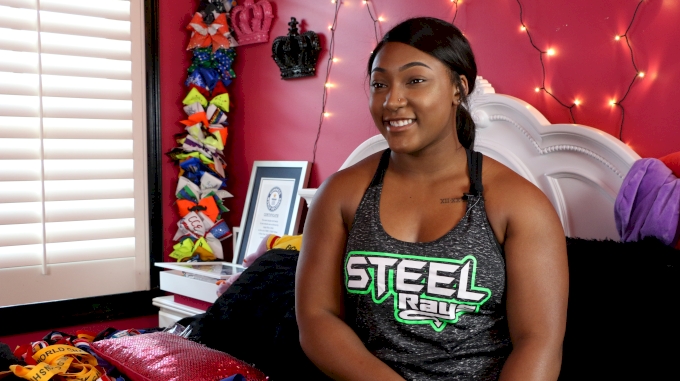 Back in February, we'd heard that Angel Rice may be leaving the competitive cheerleading world to take her place on the power tumbling throne. Until, that is, Rice broke the news in May that she'd be competing her super senior year on Stingray All Stars Steel!

In case you missed it, Angel's decision was heavily swayed by her baby brother Jaden Rice, who just recently tried out for Stingrays for the first time and was placed on Steel. We visited Angel Rice's home in Georgia for an exclusive interview and found out more about why the tumbling queen came back for one more year on the mat.

Stay tuned for the full Angel Rice interview exclusive that will be released in October.