The Steel Rays Work For A Repeat: One Routine At A Time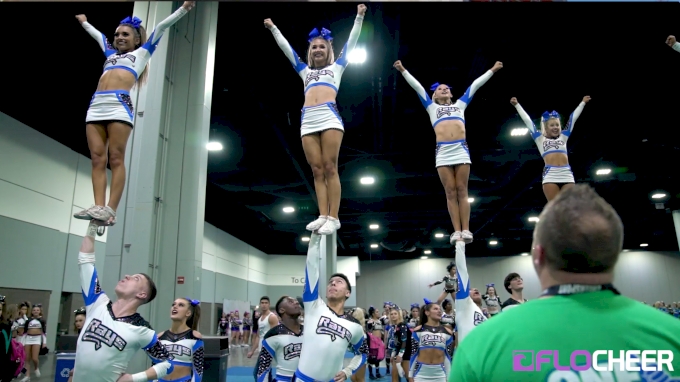 The Stingray Allstars Steel won their first-ever world championship title on April 30, 2017.
Since that day, the Large Coed team has been grinding to show the world that their win wasn't luck, but a combination of hard work, determination and skill.
The Steel Rays are ready to show they have what it takes to repeat their success in 2018; one routine at a time, they are inching closer to reaching their dream.
FloCheer caught up with the Rays at CHEERSPORT Nationals to hear more about their goals for the year.