Professional Dancers Find A Home With San Antonio Spirit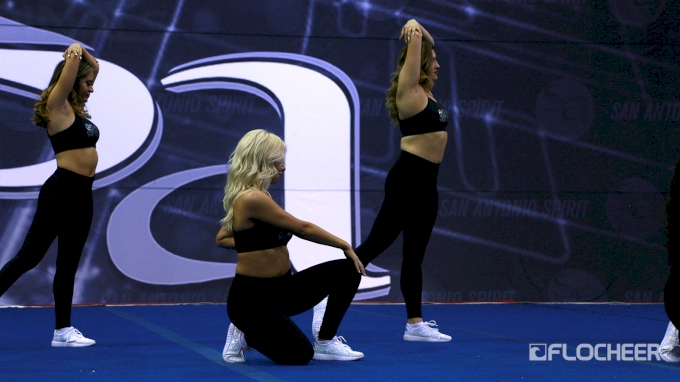 This season there is a new addition to the San Antonio Spirit family: an all-female performance dance team called the Black Diamonds.
San Antonio Spirit owner and former Silver Dancer Nicole Cortes created the Black Diamonds after the Spurs Silver Dancers were disbanded earlier this year. Cortes felt like it was her job as a former dancer to give these women a place to call home within the San Antonio Spirit family so they could continue to grow their skills and pursue their dreams of being professional dancers.
FloCheer spoke with Cortes after the Black Diamonds made their debut at the 2018 Black & White Extravaganza to hear more.
---
Watch the Black Diamonds TWO performances from their debut weekend!