The Cheerleading and Dance Worlds Headlines Flosports Weekly Viewing Guide
The Cheerleading and Dance Worlds Headlines Flosports Weekly Viewing Guide
The 2017 Cheerleading and Dance Worlds, FloSports Weekly Viewing Guide
Apr 27, 2017
by Sarah Hoffman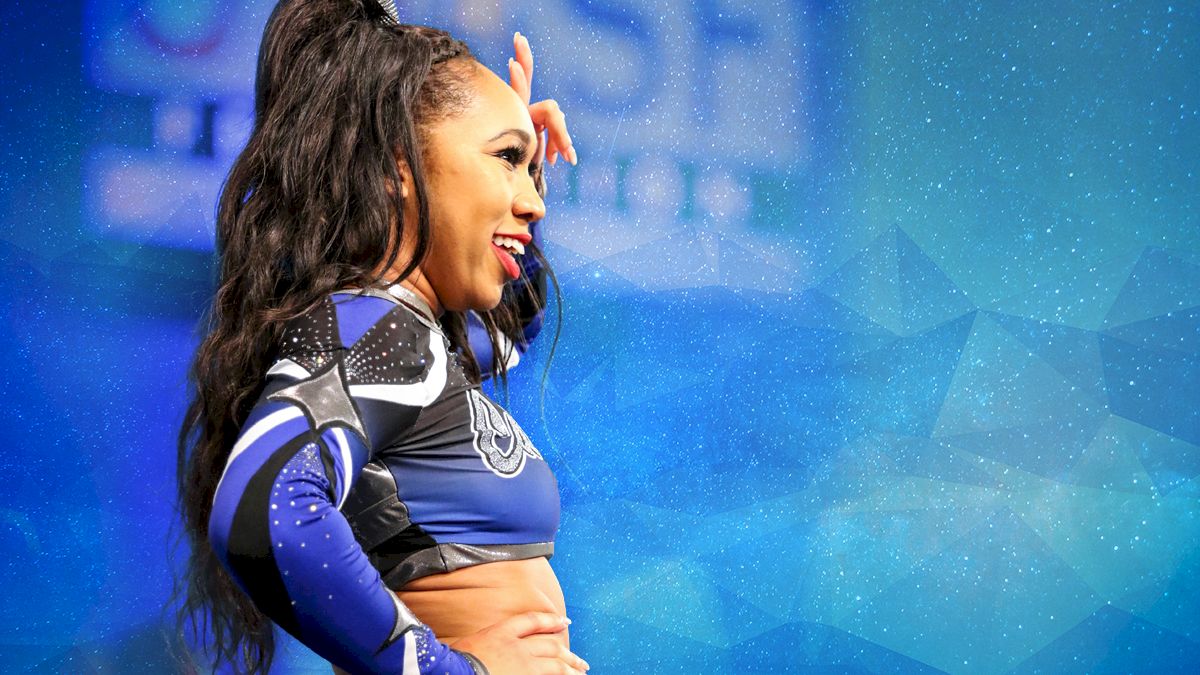 In our weekly viewing guide, we list the best live coverage and original storytelling coming up across each of our sites. If you have
Apple TV 4 or Roku
, watch all of these live events and documentaries on your TV at home.
LIVE EVENTS
The Cheerleading & Dance Worlds - April 29-May 1
The all star cheerleading and dance event of the season is finally here! Only the most elite in the senior and international club divisions compete at this prestigious world championship. More than 9,000 cheer athletes and 3,500 dance athletes representing teams from 40+ countries will go head-to-head with their toughest competition. Who will claim the throne?
WATCH CHEERLEADING WORLDS LIVE
|
WATCH DANCE WORLDS LIVE
U.S. Open - April 27-29
Freestyle and Greco season returns with a bang this weekend in Vegas! The 2017 U.S. Open Wrestling Championships will serve as the World Team Trials for Senior level Greco-Roman and Women's Freestyle along with UWW Junior Greco. The U.S. Open is also crucial for Senior level and UWW Junior Freestyle as the winner of the Open sits in the World Team Trials finals.
FloArena
will also be the home to brackets, live scoring, upcoming bouts, and instantly archived matches.
WATCH LIVE
Pop & Flo Mini Men Nationals - April 29-30
Some of the East Coast's best youth wrestlers will be in action at the annual Pop & Flo Mini Men Nationals.
WATCH LIVE
Grappling World Team Trials 2017 - April 27-29
The 2017 U.S. Grappling World Team Trials will be held in Las Vegas, NV. Grappling is a style of submission wrestling with gi and no-gi variants, that combines techniques commonly found in freestyle wrestling, Brazilian jiu-jitsu, luta livre, catch wrestling, judo and sambo. The aim of the contest is to control the opponent on the ground and submit him using chokes or locks.
WATCH LIVE
Marianas Open - April 29
The biggest jiu-jitsu in Micronesia is back! The Marianas Open Jiu-Jitsu Championship takes place in Guam on April 29 (April 28th for all north/south American/European viewers) and features an amazing black belt pro invitational featuring some of the biggest names in the game like Felipe Pena, Edwin Najmi, Isaque Bahiense, and more!
WATCH LIVE
Fight To Win Pro 33 - April 29th
Caio Terra makes his fight to win Debut against MMA veteran Pat Curren! Tune in live at 7:00 PM CT for 25+ epic gi and no-gi superfights.
WATCH LIVE
2017 Big 12 Tennis Championships - April 27-30
The 2017 Big 12 Championship tournament is stacked. Four of the top 10 teams in the country will battle for the men's title. On the women's side, the NCAA runner-up Oklahoma State and current powerhouse Texas Tech are in the bracket. Watch all of the action leading up to the finals live April 27-30.
WATCH LIVE
Nike EYBL 17U & 16U Session #2 - April 28-30
Onto Session 2 in Indianapolis, Indiana we go. Session 1 was nothing short of a surprise. We saw 5 teams go undefeated and some teams struggle to pick up a win. Despite the results, the one thing that rings true is these players can flat out play. Get ready for more from our Flo40 stars, but even more so, the unknowns who are just getting settled into the circuit.
WATCH LIVE
Nike Girls EYBL Session #1 - April 28-30
It's a brand new year for the Nike Girls EYBL and this season, they're trading in the peaches for the pavement. While the road begins this weekend at the Boo Williams Sportsplex, the journey ends in the Windy City. Join us as we follow the country's elite girls hoopers as they travel to Hampton (VA) to begin their quest for a Nike National title.
WATCH LIVE
2017 MPSF Women's Lacrosse Championships - April 27, 28, 30
The 2017 Mountain Pacific Sports Federation Women's Lacrosse Championships will be streamed live on FloLive from April 27, 28 and 30! After impressive regular seasons, No. 6 USC and No. 8 Colorado seem to be on a collision course for a matchup in the title game, where the sparks should fly between these two fledgling dynasties.
WATCH LIVE
Triton Fights 2 - April 28
Red-hot New York MMA promotion Triton Fights returns to FloCombat LIVE Friday, April 28, with Triton Fights 2. Featuring two title fights and a title eliminator, Triton Fights 2 is sure to spice up your Friday with some premier MMA action.
WATCH LIVE
Fury FC 16 - April 28
Fury Fighting Championship (Fury FC) returns to Humble, Texas, with a stacked deck for Fury FC 16, streaming live on FloCombat Friday, April 28. Boasting a double-headed beast at the top of the card with both the Fury FC flyweight and lightweight titles on the line, this event will bring everything you crave from your regional MMA. Buckle up.
WATCH LIVE
NEF 28: Invincible - April 29
New England Fights (NEF) returns to Maine's Androscoggin Bank Colisee Saturday, April 29, LIVE on FloCombat with NEF 28: Invincible. With a high-profile title fight rematch between lightweights Ryan Sanders and Jon Lemke at the top, this fight card promises the good-good. Also on the lineup is a bad-blood scrap between Matt Denning and Josh Parker, two fighters who simply do not like each other and cannot wait to get into the cage and let the fists fly. Don't miss it.
WATCH LIVE
LFA Presents: Sioux Falls Fight Night 1 - April 29
The inaugural showcase of LFA Presents: Sioux Falls Fight Night streams LIVE on FloCombat Saturday, April 29. Featuring multi-time national champion wrestlers Logan Storley and Deron Winn, former UFC competitors David Michaud, Dakota Cochrane, and Daniel Sarafian, and much more, this event promises to provide some of the highest quality you'll ever find on the regional scene.
WATCH LIVE
Hillsdale College Gina Relays - April 27-29
For the first time ever, FloTrack will be live at the Hillsdale College "Gina" Relays, this Thursday, April 27th, through Saturday, April 29th. 2017 will mark the event's 51st year, and throughout the many iterations of the meet it has turned into a marquee DII pre-conference event. This year is no different, as many current DII stars will match up with pros and DI standouts with bragging rights, and in many cases, PRs, on the line.
WATCH LIVE
Drake Relays - April 29
*Available only in Canada, United Kingdom, Ireland, Netherlands, Italy, Spain, Mexico, Brazil, Australia, and New Zealand
The Drake Relays are loaded with 2016 Olympic medalists and world record holders. The live broadcast will include pro finals in the women's 400m hurdles, men's 1500m, women's 100m hurdles, men's 110m hurdles, men's high jump, men's pole vault, and women's long jump. Highlights will also be shown from the men's 400m, men's 400m hurdles, and women's 1500m.
WATCH LIVE
Hamline Elite Meet - April 28
We are live for the first time from Minnesota! National Championship qualifiers will be competing for state bragging rights and move up the national rankings.
WATCH LIVE
Bring The Heat Invitational - April 29
North Carolina is one of the top track & field states in the US, so expect plenty of elite talent assembling to race Saturday live on MileSplit.
WATCH LIVE
Gator Invitational - April 29
Huge invitational being hosted by Reservoir High School in Maryland this weekend.
WATCH LIVE
MSTCA Spring Relays D3 - April 29
It's the start of divisionals in Massachusetts. Don't miss the D3 events on Saturday with teams that produced elite relay times last year.
WATCH LIVE
MSTCA Spring Relays D1 - April 30
Relays are king in D1. Over 40 national elite performances last year. Tune in live to see how fast the meet gets in 2017.
WATCH LIVE
2017 TYR Derby Pro Swim Meet
16 professional athletes compete in a head-to-head elimination format event for prize money and the title of TYR Derby Pro Swim Meet Champion. Olympians, NCAA Champions, and more don't even begin to describe the talent present at this showcase of speed and power.
WATCH LIVE
2017 MPSF Women's Water Polo Championships
Some of the best Women's Water Polo teams and players in the country will meet at the Spieker Aquatics Complex to compete for the MPSF Championship. Known for being more competitive than the NCAA Championship these top 5 teams are battling for pride and an automatic bid to the NCAA tournament.
WATCH LIVE
IPW:UK Supershow 8
The UK's best face off with international stars as IPW:UK returns to Rochester. A tag team dream match unfolds as Zack Sabre Jr. and Jimmy Havoc collide with Penta 0M and Rey Fenix. Also, "The Villain" Marty Scurll challenges the high-flying Angelico.
WATCH HERE
Austin Huns vs Richmond RFC - April 29
Richmond RFC is touring the U.S. and making a stop in Austin, Texas to take on the Austin Huns. Formed in 1861, Richmond is one of the most historic rugby clubs as they were the second club to be established in England. Over 126 men and 100 women have capped for their country during their tenure with Richmond. The Huns are having a great season, being the first place team in their division. We're excited for some great competitive rugby on April 29 starting at 5:00 PM CT.
WATCH LIVE
FloShorts
The Comeback: Lauren Chamberlain (Teaser)
Lauren Chamberlain broke the NCAA home run record as an Oklahoma Sooner and was the No. 1 draft pick in 2015. Her first year with the USSSA Pride didn't go quite as planned and she had to deal with the ups and down of transitioning into the pro league. Follow along with Chamberlain as she prepares for a major comeback in the 2017 NPF season.
WATCH TEASER
The Justin Maass Story (Teaser)
Justin Maass credits great horses for his success in the rodeo arena. He is the only person to have back-to-back AQHA/PRCA Horse of the Year titles with two different horses. The success didn't happen overnight, and Justin takes you behind the scenes to learn what it takes to make great horses while sharing his full story.
WATCH TEASER
Tracy Wooton "Pure" Teaser
See what one of the most creative directors in the color guard community has been up to this season while taking a look at what he has accomplished in the past. Follow Tracy Wooton on his journey with his new group, Invictus, as they compete at the WGI Southwest Color Guard Power Regional.
WATCH TEASER