Worlds 2018 is only days away, and it's time to fill out your prediction brackets! If you haven't done so yet, click to find all of the cheer and dance prediction brackets so that you can get yours filled out before heading to Orlando, Florida, for The Cheerleading and Dance Worlds 2018.
Emily, Jess, and Megan took on the challenge live on FloCheer Radio by showing off their predictions. The FloSquad may not agree with each other's choices, but that's what makes predicting fun! Check out our brackets and compare them to yours to see if you match with any of ours!
Emily's Brackets: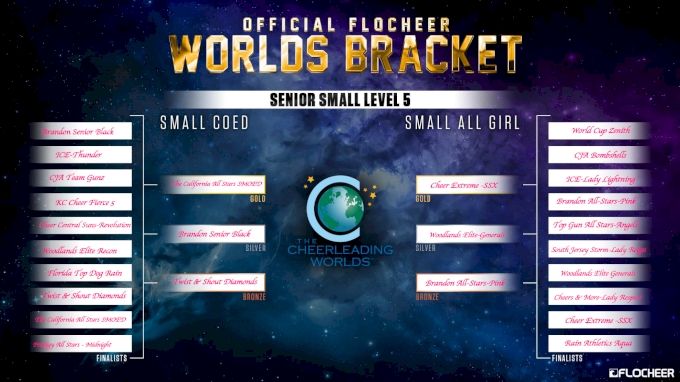 Jess' Brackets: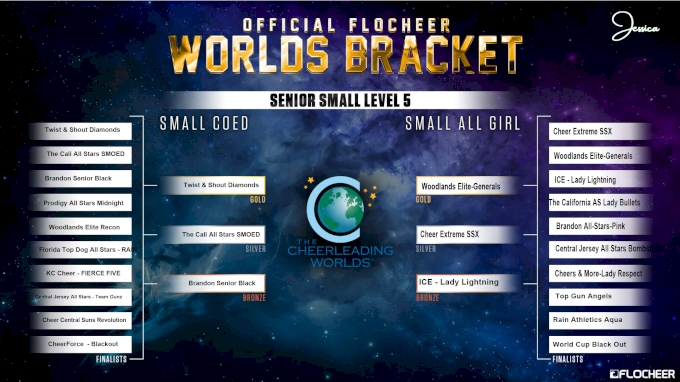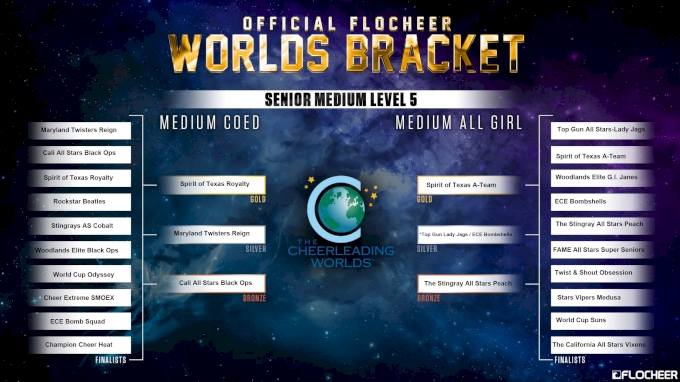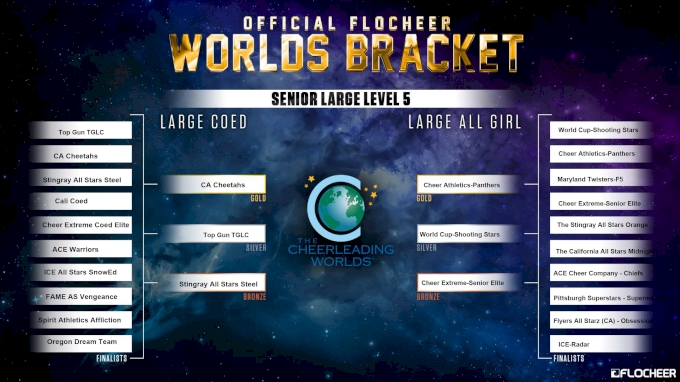 Megan's Brackets: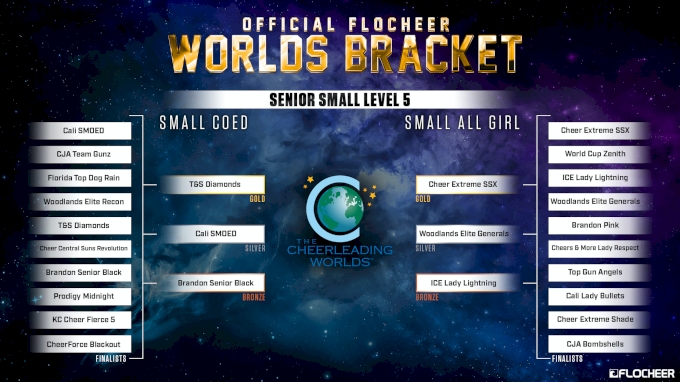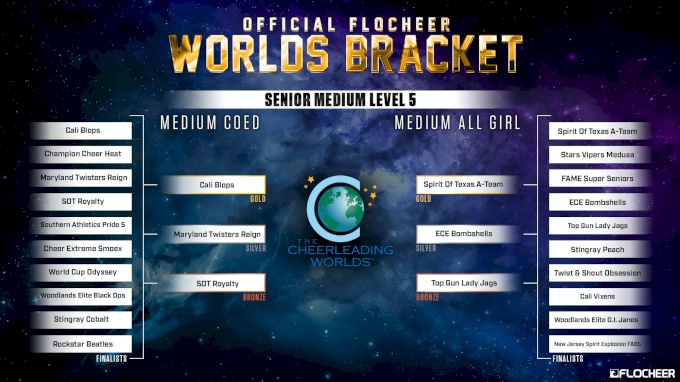 FloCheer was lucky enough to have some of our favorite cheer friends share their predictions with us as well! Watch to find out who Cheritaisrandom has picked in her brackets!
The only way to find out if our predictions were correct is to watch Worlds 2018 LIVE from Orlando, FL right here on FloCheer! Tune in April 28-30 for live coverage, results, interviews and so much more!
---
How To Watch
Join FloCheer now to watch The Cheerleading Worlds anywhere, on any device!
TV: Download the FloSports TV app on Roku and AppleTV 4
Mobile: Download the FloSports iOS app
Web: Bookmark FloCheer.com in your favorite browser