Surprise! Quest Athletics Generals are going to NCA All Star Nationals for the first time! The Junior Level 2 team coaches David Kogut, Jessica Walden and Helene Casey were keeping a big secret from the hard working team.
"We want them to work for it, so we're planning on telling them sometime in September when we feel they've earned it," Kogut said. "We're not going to Dallas to not be competitive. We want to be competitive and we want them to understand that the work is worth it. So once we feel they've achieved that work goal that we're looking for, we're going to announce it to them!"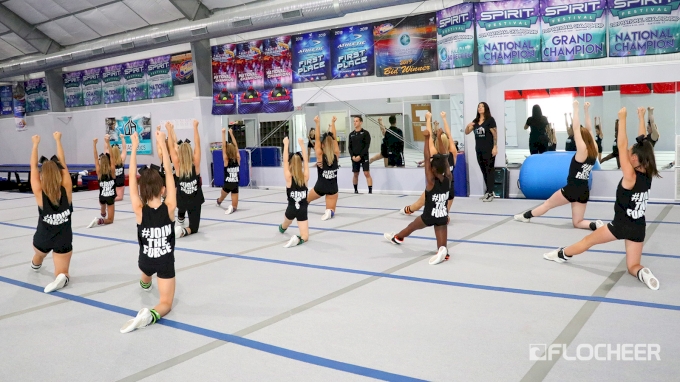 Well, I guess Generals have been working even harder since our visit with them a couple weeks ago, because they're NCA bound! This is the second season of Generals and the first time that Quest Athletics is taking a Junior team to NCA All Star Nationals.
Fun Fact: Generals is also the first junior team at Quest Athletics to receive a full paid bid to The D2 Summit.
You might be familiar with Generals in the Junior Level 3 division, but this season they're taking on a new challenge!
"Our goal is to be a tremendously elite Junior Level 2 team," Kogut said, "simply because of the age restrictions. We really wanted to show those athletes that there's so much that you can do within a level that doesn't just determine the tumbling. So we're really determined to max out that level 2 division!"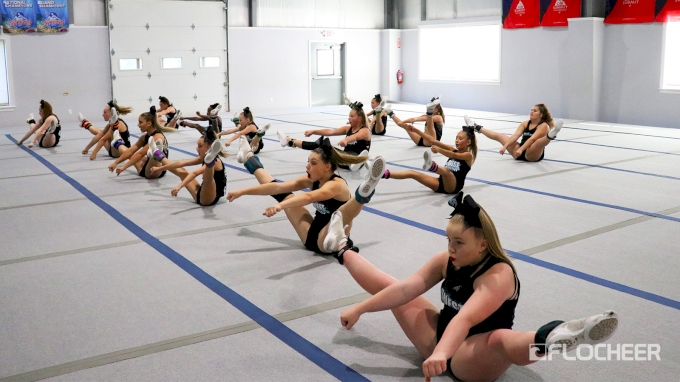 As you know, it's important for a team to have more than just talent. A bond within teammates is crucial! The team has a strong foundation this year with older veterans leading the way.
"The older girls on the team really guide the younger girls, and it makes our job as coaches a lot easier," Kogut said. "The younger girls need some more guidance, and it's better for them to have somebody to look up to outside of their coaches."
Each team in the gym received their choreography shortly before our visit, and we can't wait to see it come to life on the mat!
"My favorite part about their choreography is their stunt," said Kogut. "We show some back flexibility on the opposite leg, which we don't really see too much. They're going to be doing a tick tock from scorpion to scorpion, so we're really excited to showcase that this season!"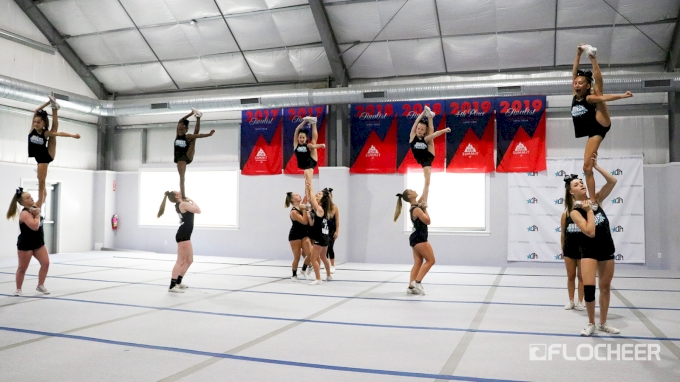 Keep your eyes peeled for this incredibly talented team this season, and of course at NCA All Star Nationals in February of 2020!
Check out some more Quest Athletics content!
Beyond The Gym: Quest Athletics
First Look At Quest Athletics Bomb Squad
Quest Athletics: All Access Gym Tour
Mic'd Up With Quest Athletics Black Ops
Checking In With Sergeants: Quest Athletics
Meet The Teams Of Quest Athletics
Fun Photos From Quest Athletics!