You Flip zerO: Top Gun's UFO Takes On a New Division With New Coaches
You Flip zerO: Top Gun's UFO Takes On a New Division With New Coaches
As a first year team, struggling to surpass the pandemic limitations, Top Gun's UFO has just won their first ever NCA.
Apr 5, 2021
by Varsity TV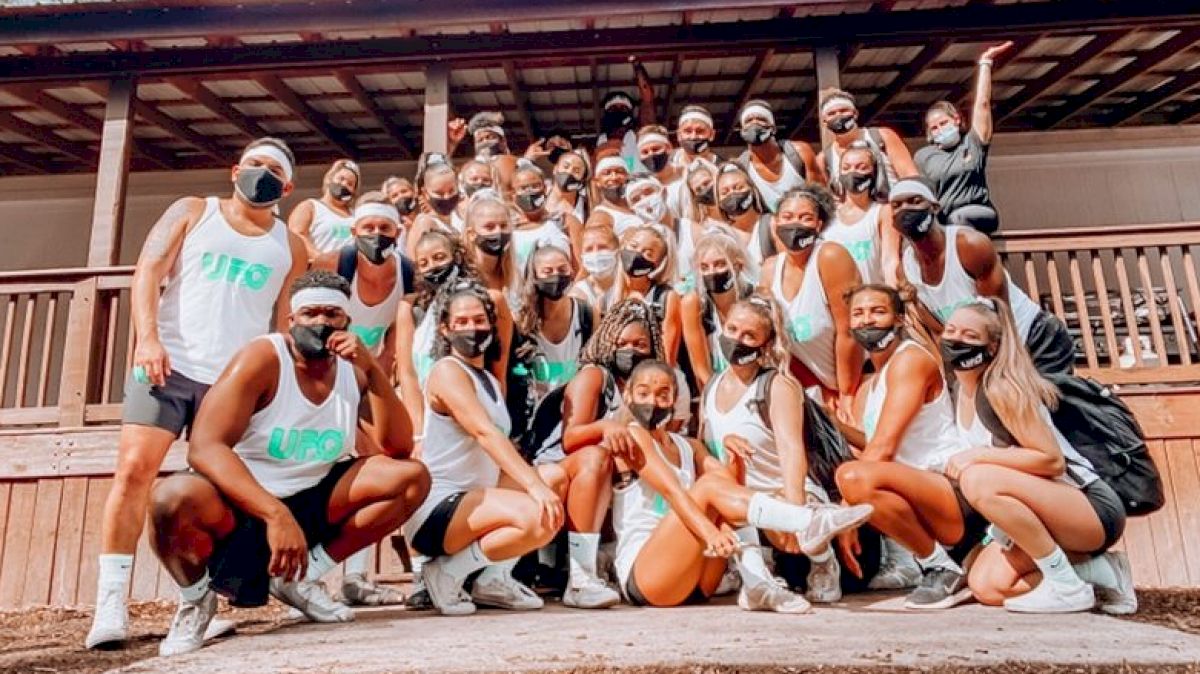 You Flip zerO is definitely one of the more clever names we've seen for a Non-Tumbling team this season, but it isn't the only eye-catching thing that this new International Open Coed Non Tumbling team has done so far this season. As a first year team, struggling to surpass the pandemic limitations, Top Gun's UFO has just won their first ever NCA.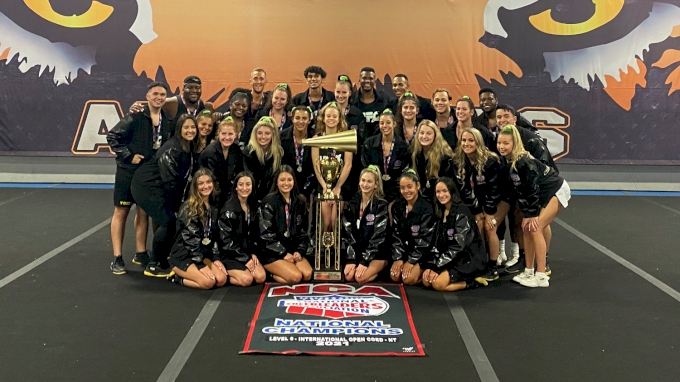 Coaches Taylor Shapiro and Cayne Rosenquist came up with the name after deciding to hold onto the "extraterrestrial" theme they had on a previous team they both cheered on. They took that idea, found a catchy acronym and came up with their new team name: UFO.
Taylor and Cayne, being best friends, both love stunting and wanted to take on the new division together as they had an abundance of great athletes who would field the perfect team. Being a first year team and being new to coaching a "World's Team" Taylor and Cayne knew they had their work cut out for them, but were ready to take on their journey.
With "energy" being their back up theme, this team is full of excited, loud, motivating athletes who know they need to keep the energy up to keep the nerves out.
"They do their best when they're giving each other energy," said Taylor.
UFO has performed at half live events and half virtual events, one of those virtual events being NCA Nationals where they not only won their division, but also received a Full-Paid bid to The Cheerleading Worlds. This will be the first time Top Gun Miami takes on The Cheerleading Worlds in this division.
Though Taylor and Cayne have had a fairly successful season, the start to this new team was not as successful as its turning out to be. Being a 100% stunting team, the first few months of practices were tough, as they had to improvise what to do while being unable to stunt at all due to the pandemic. They then were allowed to stunt with masks, but with so much uncertainty going on, they didn't have a full team practice for over a month. This made it hard to progress as a team and be able to get going with choreography. However, that didn't stop the two coaches from creating exciting, fun and productive practices that would ensure them still having a successful season.
"It took some time for us to get going and mesh as a team, but it's for sure here now," said Cayne.
Not only is UFO a first year team in a new division for Top Gun, but this is more than half of the team's first year on a world's team. We look forward to seeing more performances from Top Gun's UFO and wish them luck as they take on The 2021 Cheerleading Worlds for the first time.
Top Gun UFO At NCA All-Star Nationals 2021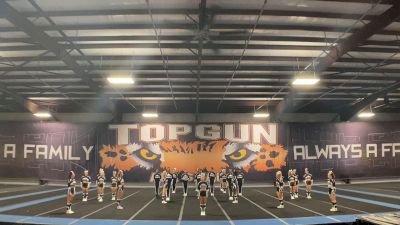 ---
How To Watch
Join FloCheer now to watch The Cheerleading Worlds & Dance Worlds anywhere, on any device!
On Your TV: Now Available on Roku, Fire TV, Chromecast & Apple TV.
Cast: Cast to your smart TV including Vizio, Samsung and LG TVs.
On The Go: Download the FloSports app on iOS or Android.
Still not convinced? Click here to see why you should go PRO.
Join the Conversation on Social
Follow us on Twitter @FloCheer.
Follow us on Instagram @flocheer.
Like us on Facebook.