2021 The Cheerleading Worlds
Catch The Cheerleading & Dance Worlds REBROADCAST On FloCheer!
Catch The Cheerleading & Dance Worlds REBROADCAST On FloCheer!
The Cheerleading & Dance Worlds 2021 will be rebroadcasted on FloCheer May 7th through 11th!
May 3, 2021
by Millery Ingallina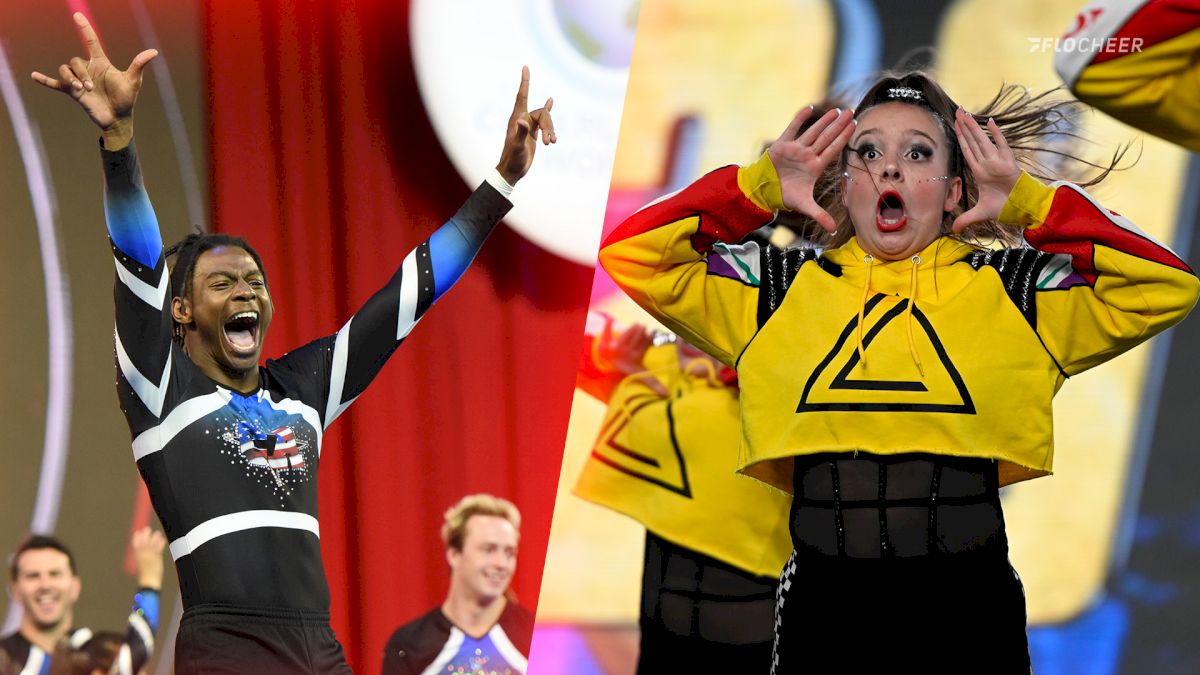 We've got good news for you cheer and dance fans! The best of the best all star teams take on Worlds every year and whether you're at the competition in person or watching it on FloCheer, it can be challenging to watch every single one of your favorite teams or divisions live.
That's why this year, The 2021 Cheerleading & Dance Worlds will be rebroadcasted with sound on FloCheer!
Everyone's schedules are crazy these days, so if you aren't able to watch the two biggest events of the year LIVE, you can tune in just 24 hours later to get the full Cheerleading & Dance Worlds experience! And if you're able to watch the major events happen live, why not watch it again?!
We have been missing the Worlds action, and now we get double. Every day, every venue, and every performance will be available to watch again for premium subscribers beginning May 7th through the 11th!
Mark the rebroadcast schedule in your notes so you don't miss a single thing!
REBROADCAST SCHEDULE
---
Friday, May 7th (2 Streams)
Saturday, May 8th (2 Streams)
Sunday, May 9th (3 Streams)
Monday, May 10th (3 Streams)
Tuesday, May 11th (3 Streams)
The rebroadcast of The Dance Worlds 2021 begins May 7th and concludes May 8th, and the rebroadcast of The Cheerleading Worlds 2021 kicks off May 9th and wraps up on May 11th. Mark your calendars for both the LIVE and rebroadcasted action on FloCheer!
---
How To Watch
Join FloCheer now to watch The Cheerleading Worlds (live) & Dance Worlds (live) anywhere, on any device!
On Your TV: Now Available on Roku, Fire TV, Chromecast & Apple TV.
Cast: Cast to your smart TV including Vizio, Samsung and LG TVs.
On The Go: Download the FloSports app on iOS or Android.
Still not convinced? Click here to see why you should go PRO.
Join the Conversation on Social
Follow us on Twitter @FloCheer.
Follow us on Instagram @flocheer.
Like us on Facebook.