2021 The Cheerleading Worlds
Hungry To Defend Their Title: Prodigy All-Stars Midnight
Hungry To Defend Their Title: Prodigy All-Stars Midnight
Prodigy All-Stars Midnight is hungry to return to The Cheerleading Worlds to compete and defend their title in the L6 Senior Small Coed division.
May 3, 2021
by Leanza Pieroni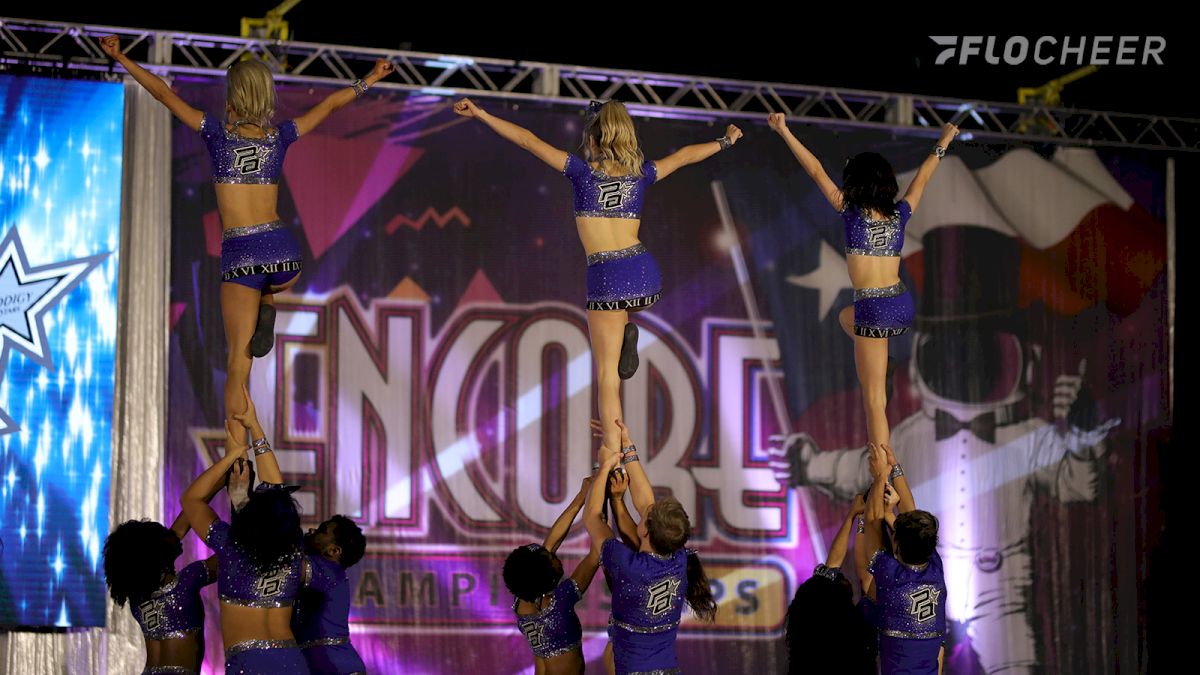 In 2019, Prodigy All-Stars Midnight hit one of the most entertaining routines at The Cheerleading Worlds and earned the championship title in the Senior Small Coed division.
This week, Midnight is hungry to return to The Cheerleading Worlds to compete and defend their title.
"This season's Midnight is our most skilled team of 22 athletes that we have ever trained at Prodigy All-Stars," shared All Star Director, Bret Burgeson. "This team has had quite a few roster changes throughout the season, many routine changes and adjustments, but they have always adapted well to the change and have kept their spirits high no matter the adversity they face."
The 2020-2021 season proved challenging for teams across the nation as they had to navigate through the pandemic and switch to virtual alternatives for practices, training, and communication. Coming off the big win in 2019, many of the senior-aged athletes on Midnight were heartbroken at the thought of not being able to take the floor at their last Worlds.
"We did our best to use our social media platforms to keep our families and athletes engaged during that time," shared Burgeson. "When we were able to open back up and get on with the timeline of our season, it was so rewarding to see just how many people missed the everyday experience of Prodigy All-Stars and the culture that all star cheer brings."
"With the rule adjustments for those specific athletes, it was incredible to see just how eager and hungry they all were coming back into the gym to prepare for The Cheerleading Worlds 2021. I witnessed all of our athletes, of all ages and levels, in the gym training with a brighter light and heightened fire in their eyes."
Both Worlds teams from Prodigy All-Stars have been putting in countless hours to prepare for their peak routine moments at The Cheerleading Worlds. Both Midnight and Blacklight have been on the podium and at the top of their divisions in years past and they've been pushing themselves to the limit in hopes of reaching that same accomplishment this season.
WATCH: Prodigy All-Stars - Midnight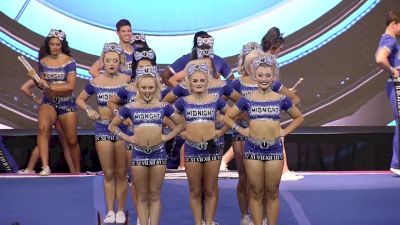 Since NCA, both Midnight and Blacklight have made significant routine upgrades to match the trends of USASF scoring.
"Midnight and Blacklight have more difficult stunt and pyramid sections, as well as additional basket elements, to help increase difficulty in those building categories," shared Burgeson.
Will Prodigy All-Stars bring home another World Championship title this season? Tune in to FloCheer May 8-10th to watch the Texas program take the mat LIVE.
---
How To Watch
Join FloCheer now to watch The Cheerleading Worlds & Dance Worlds anywhere, on any device!
On Your TV: Now Available on Roku, Fire TV, Chromecast & Apple TV.
Cast: Cast to your smart TV including Vizio, Samsung and LG TVs.
On The Go: Download the FloSports app on iOS or Android.
Still not convinced? Click here to see why you should go PRO.
Join the Conversation on Social
Follow us on Twitter @FloCheer.
Follow us on Instagram @flocheer.
Like us on Facebook.