2021 Small Gym September
Encore Elite Wildcatz To Bring First Team To Worlds In 2022
Encore Elite Wildcatz To Bring First Team To Worlds In 2022
Catch up with Encore Elite Wildcatz, the 2020 Small Gym September Champions, to recap the past season and talk about the program's first-ever Worlds team!
Sep 7, 2021
by Leanza Pieroni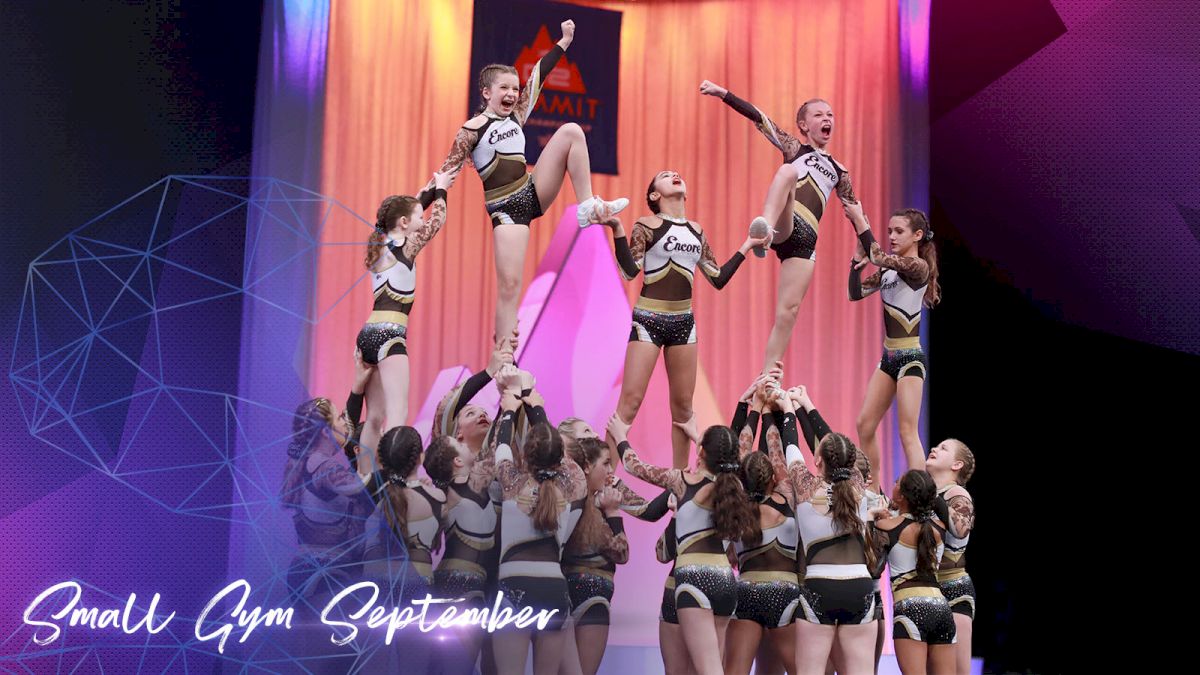 Encore Elite Wildcatz opened its doors in 2011 and over the last decade, this small gym has become home to some of the most talented athletes in West Chester, Pennsylvania.
Despite the challenges the cheerleading community faced last year from the pandemic, Encore Elite felt blessed to have an almost normal season.
"We had many schedule changes but competed live at all but two of our events," shared Encore Elite Wildcatz Owner, Robyn Craig. "We know it was not like that for everyone in the country and we are very thankful for our season."
In 2021, Encore Elite Wildcatz sent all five of their bid eligible teams to Orlando, Florida to end their season at The D2 Summit. Three of their teams made it through to Finals and their reigning 2019 D2 Summit champions, Fierce 5, came in 2nd place, just .2 from the top spot!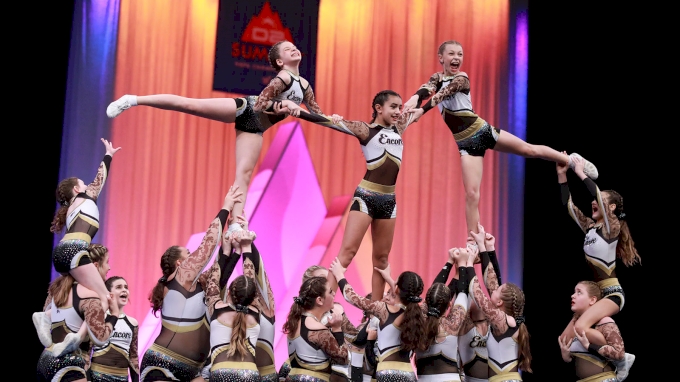 For their 11th season as a program, Encore Elite Wildcatz has 11 talented teams ready to take the mat, including their first-ever Worlds team!
2021-2022 Encore Elite Wildcatz Team List
Tiny Novice
Tiny Prep
Mini Novice
Little Leopards - Level 1 Mini
Untamed - Level 1 Youth
Roar - Level 2 Youth
Savage - Level 2 Junior Medium
Vicious - Level 3 Junior Medium
Alpha - Level 4 Senior
Fierce 5 - Level 5 Junior
Lady Leopards - Level 6 Senior XSmall
"We expect a lot of great things from all of our teams this season," shared Craig. "We think our Mini 1 and Junior 3 medium team will be pretty incredible since more than the majority of the team is together again this season. You can expect lots of hard work and great sportsmanship!"
Encore Elite's newest team, Lady Leopards, will make history as the first team from the gym to compete for a bid to The Cheerleading Worlds. Lady Leopards will be taking on the L6 Senior XSmall division and if they earn a bid, they will be able to register to compete in USASF's brand new Limited XSmall Division which is reserved for programs represented by only one team at The Cheerleading Worlds.
Why would you encourage gyms to nominate themselves for Small Gym September?
We think it's great to recognize smaller gyms we are powerful too and deserve the spotlight! The kids loved sharing their program for votes. We had a ton of fun with it.
"We are excited to be heading into our 11th season with the largest number of athletes we ever had and a high retention rate. We love our Encore family and can't wait for another amazing season!"
---
Share their story and nominate them to be featured on FloCheer for Small Gym September!
Nominations for Small Gym September will conclude on Wednesday, September 8th.
The top 10 gyms will move on to a final fan vote. Voting will run from Wednesday, September 15th to Friday, September 24th. All Star cheer and dance fans will be able to vote once a day, every day during the voting period so be sure to spread the word!
The top 4 programs will gain exclusive coverage from FloCheer and will be featured on our site throughout the 2021-2022 season!