Welcome to the official event hub of the Cheer Alliance Championship!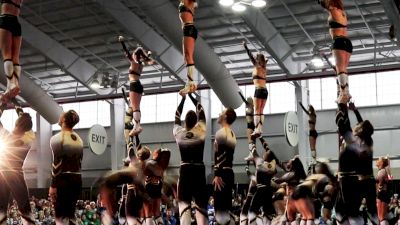 Off The Mat At The Cheer Alliance: Top Gun TGLC
Dec 20, 2016


Top Gun Large Coed (TGLC) took home the big win on Saturday, December 17th at the Cheer Alliance Championship in New York City.

After competing in the Play In round held in the morning, the team earned their way in to the Championship round Saturday night by scoring within the top 5 highest Coed scores overall. TGLC is one of the favorites in the Large Coed division, and they did not disappoint. When the teams took the stage for awards, TGLC was the last team standing, or celebrating I should say.

The team was crowned Cheer Alliance Grand Champions, earning the title and brand new Varsity All Star Fashion uniforms to debut Worlds!


WATCH THEIR PLAY IN ROUTINE THAT OPENED THE DOOR ULTIMATELY LEADING THEM ALL THE WAY TO THE TOP OF THE CHEER ALLIANCE.