Welcome to the official live streaming home of The Cheerleading Worlds. Click 'Read More' below to find the very best coverage of the competition including a live stream, the order of competition, results, photos, articles, news, and more!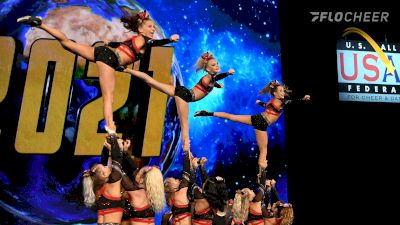 Pacific Coast Magic Fearless Wins Gold In L6 Senior XSmall!
May 10, 2021
Pacific Coast Magic Irvine - Fearless hit a flawless zero-deduction routine in Finals to win the L6 Senior XSmall division with a final score of 137.3!