2023 The Dance Worlds
Insider Info: The Dance Worlds 2023
Insider Info: The Dance Worlds 2023
Everything you need to know to watch The Dance Worlds 2023 LIVE April 22-24th on FloCheer.
Jan 26, 2023
by Leanza Pieroni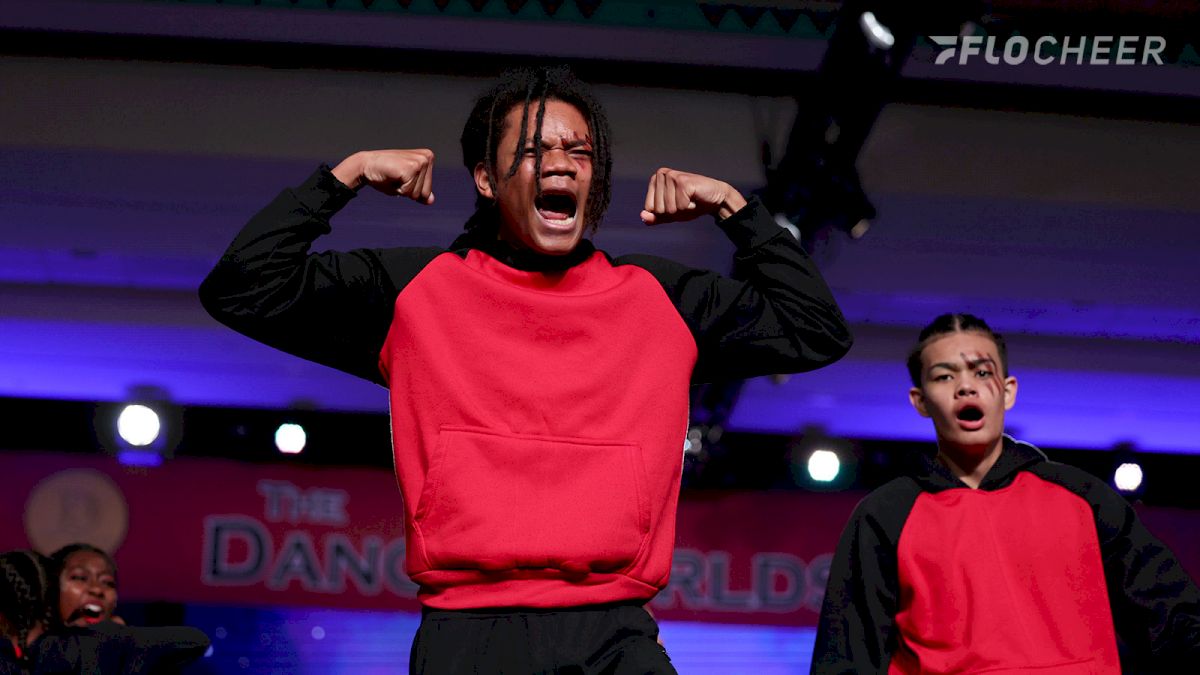 The countdown is on to the most exciting weekend in All Star dance.
A lifetime of training and a season of hard work all culminate here, in the most prestigious competition for elite All Star dance teams. We've got all the details and how you can watch every moment from The Dance Worlds 2023 — LIVE on FloCheer.
---
Who: Senior & Open All Star Dance teams
When: April 22-24, 2023
Where: Disney's Coronado Springs Resort in Orlando, FL
Watch: LIVE on FloCheer
---
Venue Insider
Get your Mickey ears ready, because The Dance Worlds will take place in Fiesta Ballroom and Coronado Ballroom at the beautiful Disney's Coronado Springs Resort in Orlando, Florida.
If you need to take a break from the competition, you can stop by the ESPN Wide World of Sports Grill or grab some lunch at the Maya Grill inside Coronado. There are even food trucks located behind the HP Field House for quick meals before you have to head back for awards. Take a virtual tour of the facility before you arrive to navigate the space like a pro.
Taking a break from the competition or celebrating a winning routine? Visit one of the magical Walt Disney World Theme Parks!
---
Watch The Cheerleading & Dance Worlds Rebroadcast
Hey cheer and dance fans, we've got good news for you! The best of the best all star teams take on Worlds every year and whether you're at the competition in person or watching it on FloCheer, it can be challenging to watch every single one of your favorite teams or divisions live.
That's why this year, The Cheerleading & Dance Worlds 2023 will be rebroadcasted with sound on FloCheer!
Everyone's schedules are crazy these days, so if you aren't able to watch the two biggest events of the year LIVE, you can tune in just 24 hours later to get the full Cheerleading & Dance Worlds experience! And if you're able to watch the major events happen live, why not watch it again?!
We have been missing the Worlds action, and now we get double. Every day, every venue and every performance will be available to watch again for premium subscribers beginning April 23rd through the 25th!
Mark the rebroadcast schedule in your notes so you don't miss a single thing!
---
Why You Should Watch The Dance Worlds 2023
Unrivaled talent, captivating synchronization, and polished athleticism meet fluid motion, high-powered choreography, and unequaled passion. The very best teams in All Star dance will compete head-to-head in Contemporary/Lyrical, Hip Hop, Jazz, and Pom divisions for the world title.
Get ready to watch all the action live from The Dance Worlds 2023 by viewing past results, routine videos, and stay up to date with all the latest news right here on FloCheer!
Stay up-to-date with the latest Worlds information by visiting:
---
Join the Conversation on Social
Follow us on Twitter @FloCheer.
Follow us on Instagram @flocheer.
Like us on Facebook.
---