Welcome to the 2021 College STUNT National Championship event hub! Here you'll find the very best coverage of the competition including a live stream, game replay videos, the performance order, results, photos, articles, news, and more!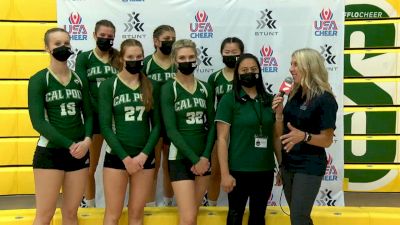 Cal Poly Reflects On Their STUNT Season
May 2, 2021
The STUNT team from California Polytechnic State University reflects on their season after finishing their last game against Michigan State University.