Welcome to the official live streaming home of The Cheerleading Worlds 2022. Click 'Read More' below to find the very best coverage of the competition including a live stream, the order of competition, results, photos, articles, news, and more!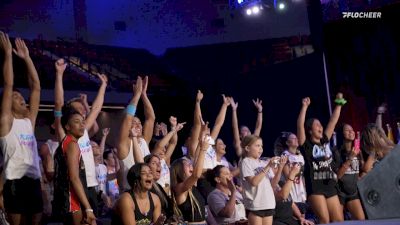 The Battle Is On: L6 Senior Large Coed
Apr 25, 2022
Tune in to FloCheer starting at 2:30 PM ET to watch the three teams in the L6 Senior Large Coed division battle it out in Finals.
L6 Senior Large Coed Semi-Finals Standings
1st - Cheer Athletics - Cheetahs (138.5)
2nd - Top Gun All Stars - TGLC (138.4)
3rd - The Stingray Allstars - Steel (132.9)
---