FloCheer is dedicated to using our platform to celebrate Black athletes and coaches to amplify their stories, their lives, and their experiences.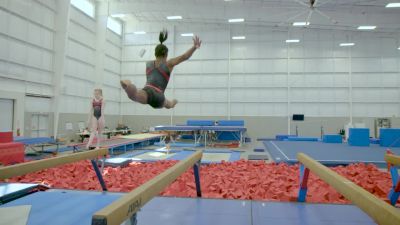 Simone Biles: Golden Girl (Trailer)
Dec 9, 2015
Originally published on FloGymnastics.com
Simone Biles has broken records left and right and already cemented her legacy in gymnastics history. However, her biggest challenge still lies ahead. Biles enters 2016 as the easy favorite to win the all-around title, and more, at the Rio Olympics.
This documentary series follows Biles' journey starting from her tumultuous childhood through to her three-peat at the 2015 World Championships.