Stay up to date with all the latest news and resources from the USASF!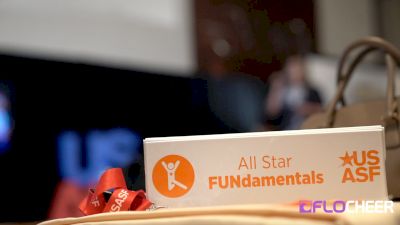 The Inaugural USASF National Meeting Was A HIT!
Aug 16, 2018
FloCheer took a road trip from Austin to Dallas to attend the inaugural USASF National Meeting with over 600 industry professionals to get an update on all things All Star cheer and dance.
For the first time ever, the USASF organized one meeting, bringing together all regions, instead of multiple meetings all over the country — and it was a HIT!
If you missed out on the exciting weekend, take a look back at some the major highlights from the event.
Related News:
USASF Dance Rules & Division Updates For Worlds 2019