College STUNT
Meet The STUNT Team: California Baptist University
Meet The STUNT Team: California Baptist University
Let's look at what the California Baptist University STUNT team has in store for the 2022-2023 season!
Jul 5, 2022
by Jaeclinn Hall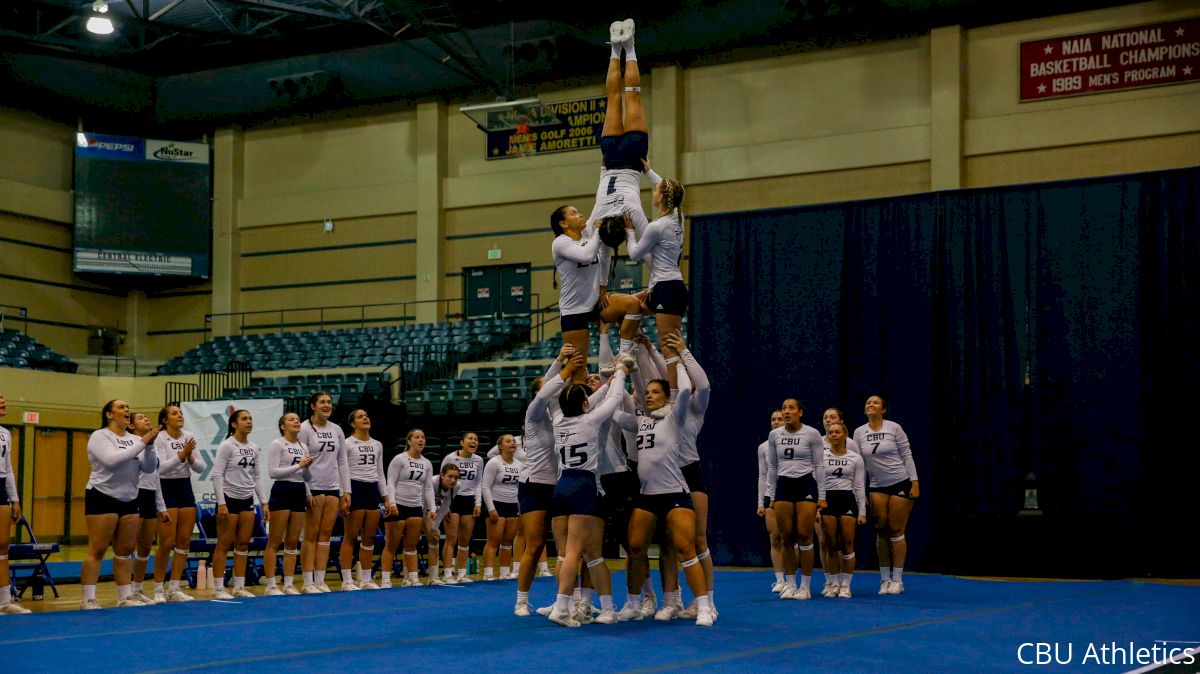 California Baptist University is no stranger to STUNT, they have been a program for two years and in those two years, they have dominated and won two College STUNT National Championship titles!
The team became the first D1 Varsity program in the history of STUNT and they have built their team of hardworking and humble athletes under Head Coach Brandon Seagondollar and Assistant Coach Evynn Richard.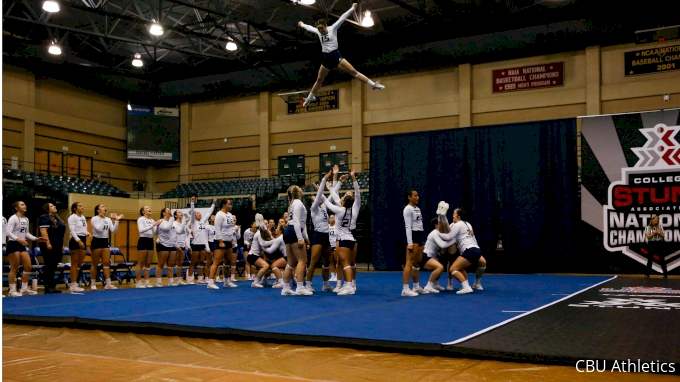 Seagondollar tells us "This year's team is extremely motivated and ambitious to continue the hard work that the alumni started." The team has a great mix of vets vs. new athletes along with a handful of athletes who have never been a part of STUNT before!
All CBU's athletes make up a well-rounded team, and Coach Seagondollar would like to highlight Brianna Gonzales, Vanessa Copeland, Keylee Patterson, and Gracie Thorsten as they are sure to be strong leaders throughout their final year with the program.
"They have been amazing to the growth of the team and the sport!" Seagondollar shared.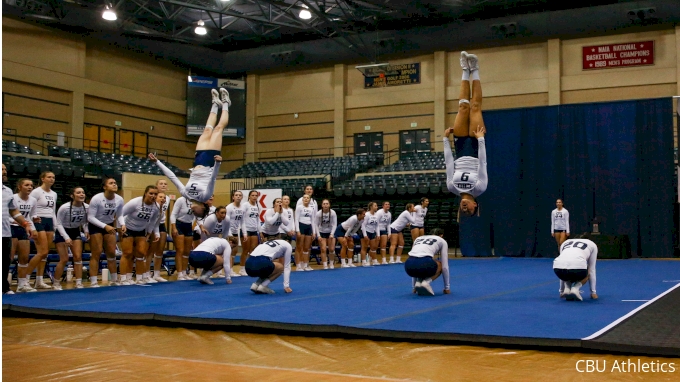 "The goal this year is to continue to develop these young ladies into well-rounded people for graduation and to continue to learn and grow with the sport," added Seagondollar. "We are excited to watch the athletes grow not only in the sport of STUNT but also along the journey beyond the wins and losses."
CBU fans can always look forward to these athletes having high energy on the sidelines and bringing excitement and extreme competitiveness to the sport! The girls are motivated and ready to make an impact this season. They hope to soon see STUNT become an NCAA Sport as they continue to help the youth become more involved in the sport of STUNT.